Junior Marketing Coordinator
Position: Full Time
Location: Chilliwack, BC
Travel: 10-15% travel to the US (Minimum 3 trade shows to attend per year)
Compensation: $45,000 – $50,000 (Depending on experience) + Bonus
If you come from a Marketing background and are looking to join an organization that offers growth and development opportunities, consider this role!
Our client is a premium pet food company that uses a trusted network of farmers, ranchers and producers to provide them with a consistent source of healthy, premium quality market-fresh meats, veggies, fruits and berries. The Trade Marketing Coordinator would work out of the head office in Chilliwack where the people are fun, outgoing, active, and love pets even if some don't have them.
The Trade Marketing Coordinator will be supporting the sales team with any materials, tools, equipment required to increase sales effectiveness. This person will be responsible for developing marketing materials directed at our client's B2B trade audience. The ideal candidate would have an eye for design and be able to put together various marketing and communication materials.
Responsibilities include, but are not limited to:

Supports Sales Effectiveness: Communications & Trade Tools
Contribute new and innovative marketing ideas and tactics to the marketing department

Supports strategy development and execution of corporate trade shows

Produces, manages and analyzes reports to measure performance of retail sales programs and campaign activity and initiatives

Manages the execution, distribution and tracking of the B2B social media co-op marketing program and other relevant sales programs

Coordinates the development and implementation of B2B trade external company newsletters

Participates in conferences, trade shows and other such promotional activities including evaluating, planning and implementing promotional activities as deemed necessary
Project Management
Conducts additional project management and support duties as required
Research and Development 
Assists with conducting research and implementing specific projects

Undertakes market research to analyze trends, determines needs and expectations of target markets, potential clients, project and industry opportunities, and recommends go-forward strategies
Key Skills/Competencies
University or Post-Secondary education in Marketing, Business, or Communications (an asset)
Effective communicator; excellent written and verbal communication
2+ years experience in a marketing capacity; within a CPG environment an asset
Analytical – ability to gather, analyze and evaluate a variety of data

Problem solving – ability to think on their feet and work under pressure

Strong project management, prioritization, multi-tasking and time management skills

Proven track record in creating and executing successful marketing communications, social media marketing, and direct marketing programs

Highly proficient in Word, PowerPoint, Excel, and Outlook

Strong attention to detail and has an eye for design
To apply, please email your resume to Wynne To at wynne.to@summitsearchgroup.com. Please note that only those candidates who meet the criteria will be contacted.
Job ID
WT130
City
Chilliwack, BC
Remuneration
$45,000 – $50,000 (Depending on experience) + Bonus
Recruiter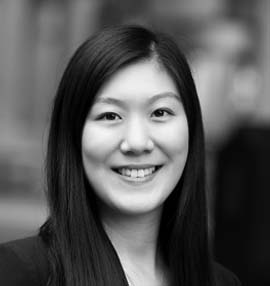 Categories:
Marketing
Sales
Apply Online
If your qualifications are a match for this position please apply online for immediate consideration. Thank you for your application.
Position Applying For:
Junior Marketing Coordinator
*If you experience trouble submitting your resume' here, please email the recruiter directly, you can find the recruiter's email address next to photo of the recruiter above, or contact your our local office.