Wholesale Distribution Branch Manager (In-Training) – Vernon
Wholesale Distribution Branch Manager (In-Training)
Industry: Plumbing, HVAC & Refrigeration
Location(s): Chilliwack, Abbottsford, Vernon, Kamloops & Greater Vancouver
We are looking for energetic and experienced Managers with sales and management skills, and strong entrepreneurship who are interested in starting a career at one of Canada's largest wholesale distributors in the Plumbing, HVAC & Refrigeration sector.
Through their intensive management training, you will build on everything you have learned so far in your career as you become familiar with our industry, our culture, the system, the financials and the products, to ultimately manage one of our locations in BC or elsewhere in Canada.
Core Values
Trust and Respect

Fairness and Caring

Generous Listening

Straight Talk
JOB DESCRIPTION :
Under the mentorship of the Branch Manager, this fast-paced program will prepare you through hands-on and learning activities while you work alongside existing employees.
The duration of this six-phase training will vary based on your work experience, knowledge and speed of learning (typically 6 to 18 months).
As a Branch Manager, the successful candidate will :
Develop and prioritize plans designed to address issues within their assigned Branch and attack growth opportunities, thereby improving Profit Sharing per person year-over-year.
Grow the Branch to be in a competitive advantage with respect to market share and continue to grow their business annually at a rate greater than the market.
Develop strong relationships with key suppliers' local and regional representatives; create and manage annual business plans with them.
Build strong customer relationships with the Branch's key customers and grow their sales territory gross margin annually.
Attract, hire, develop, motivate and retain outstanding employees; create a culture of high performance.
Know and understand all our system functionalities.
Engage in continued personal and professional development, and inspire his / her employees to follow suit.
Candidate Profile
The ideal candidate will possess a university degree and more than 8 years' relevant business experience.  He/She will have gained experience within the wholesale/distribution sector in an organization which sells to small and medium-sized, owner-operated businesses (preferably through a multi-branch network).

The candidate will be highly intelligent, strategic and possess excellent general management and business management skills coupled with strong operational financial acumen.  He/She must have gained experience in a role with P&L responsibility and have a proven track record of building business and improving financial performance.  A strong sales orientation is required.

He/She will be a strong coach and mentor and an excellent judge of people and talent.  This individual will be able to identify and address gaps in performance appropriately, making tough decisions when necessary and providing the necessary support and development to enable people to achieve their full potential.

He/She will be an excellent relationship builder with a strong sense of protocol balanced with an informal yet credible style.  This individual must be comfortable and effective at dealing with and 

relating to a wide variety of individuals including senior executives within the supplier community as well as contractors/customers out in the field.

Driven, energetic, balanced, well-organized, values-based, entrepreneurial, disciplined, unpretentious and resilient are all adjectives which describe this individual.
Job ID
KL246
City
Vernon, BC
Remuneration
$65,000
Recruiter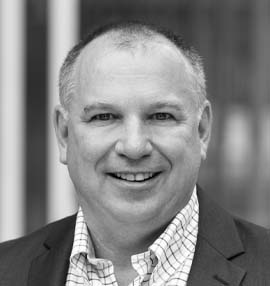 Categories:
Management
Apply Online
If your qualifications are a match for this position please apply online for immediate consideration. Thank you for your application.
Position Applying For:
Wholesale Distribution Branch Manager (In-Training) – Vernon