Key Account Manager – FMCG Industry!
This truly is a wonderful Key Account Manager role. Excellent team, culture and business!
The Key Account Manager will report to the Sales Director and play an integral role in driving world class account management initiatives by working closely with each account, in collaboration with corporate teams (supply chain, marketing, category management, and finance) in order to expand and increase market share. The Key Account Manager will be primarily responsible for driving the business by maintaining existing accounts.
What you should expect:
Demonstrate Best in Class account management, driving growth in Revenue and Net Margin to help achieve and exceed goals by developing a strategic plan to win for your business, with a clear path to achieve dynamic goals
Ability to successfully lead your portfolio, acting as the general manager of your business, including cross-functional team leadership, financial and analytical savvy, and demonstrated thought leadership on how to achieve
Managing customer profitability for each account, working closely with Strategic Sales & Finance Teams to develop quotes for new items, and manage over & above spend at key accounts and manage ROI
Critical decision making, based on financial analysis of multiple scenarios to drive profitable growth, often diving into the details and understanding what comprises & drives NM $ and %
Thorough understanding of product costs, program allowances, FX, and tariffs, and the impact on the business and strategies to mitigate exposure
Drive the strategy and own the outcome for customer meetings; leveraging support from Marketing, and other cross functional support areas
Execution focused; mindful of key milestones and a demonstrated ability to create and adhere to a schedule to ensure success
Working with the Merchandise Planner, Demand Planner and Supply Chain teams to optimize the flow of goods, including the monthly forecast cycle and long range plans
Working with Category Management teams to report POS, trends, factors impacting the business, etc.
Developing a yearly plan and monthly forecasts by sku for key accounts working closely with the Business Managers and Demand Forecasting team
Gathering and communicating competitive factors impacting the business (i.e. new competitive items, competitive promotions, etc.)
Requested Skills:
Intimate knowledge of the vendor relationship with leading Canadian retailers, as well as other accounts in Canada; a gritty sales leader with strategic vision, execution focused, track record of overcoming obstacles, and team player not afraid to roll up their sleeves and get into the details
Strong business acumen and analytical skills, complimented by effective oral and written communication
Strong analytical skills to gather and analyze large sets of data
Exceptional interpersonal skills to be able to build and maintain effective relationships
Excellent organizational and time management skills
What you should bring:
University degree, MBA preferred
5+ years of major account sales management
Prior experience in sales with consumer products/consumer durables required
5+ years of account management experience preferred with an emphasis on Walmart and/or LCL
Advanced Microsoft office skills (Excel, Outlook and PowerPoint)
Without question, this is truly a phenomenal opportunity. Please send resume to Shannon A. Terpstra… [email protected]
Please include a summary of your related experience and why you feel you are a good fit.
Summit Search Group is a fair and equitable search firm. We welcome and encourage applications from people with disabilities. Accommodations are available on request for candidates taking part in all aspects of the recruitment and selection process.
Job ID
ST-KAM
City
Toronto, ON
Remuneration
Competitive compensation package
Recruiter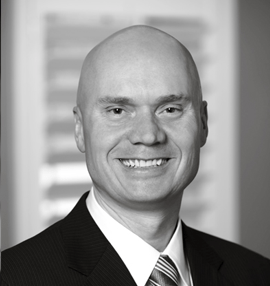 Apply Online
If your qualifications are a match for this position please apply online for immediate consideration. Thank you for your application.
Position:
Key Account Manager – FMCG Industry!