Key Account Manager – Foodservice Industry
Reporting to the Director, Food Service, the incumbent will focus on building relationships with and providing exceptional customer service. You will also be responsible for planning, developing and coordinating the sales activities to develop new business and maintain current accounts. This includes working closely with key end user customers and distributor partners by introducing new products, managing day-to-day inquiries and establishing high visibility within the industry.
Responsibilities:
Maintain assigned account base and build long lasting relationships while implementing key business strategies, customer strategies, practices and processes that will enhance the brand position with both customers and consumers
Develop new business with Regional Chain Accounts while maintaining alignment with company strategies and guidelines and by aggressively pursuing assigned list of Regional Prospects
Manage total account portfolios, including achieving revenue, profit and volume targets while meeting account service expectations; work with Distributor partners to develop new business and assist with "day to day" business requirements.
Develop and implement detailed business plans for both new and existing customers
Coordinate with distributor's management to continuously improve and to heighten product visibility for consumers
Summarize the level of competition and general market activities, including your key account activities, to the VP of Sales and Marketing
Maintain product and brand listings including the annual price, quality, promotion and delivery terms negotiations
Organize and arrange specified records and files in order to keep track of financial transactions
Demonstrate the ability to build and maintain strong relationships with key customers within food service trade
Work closely with the organizational team by initiating, planning and reviewing customer specific needs
Ability to deliver sales that will achieve budgeted margins and align with the company's sales policies
Assess trends and identify potential risks within the industry
Shares ideas and customer needs throughout each phase of the product life cycle (plan, design, integrate, install, manage)
Required Skills and Knowledge:
Strong understanding of the foodservice industry, the decision-making process at both independents and chains and the implications posed to those customers by the Food Service distributor
Strong communication skills with the ability to negotiate effectively
Effective planning and execution skills with strong analytical capabilities
Ability to negotiate pricing with support of manager and finance as well as possible blend change with customer
Strong interpersonal skills and business acumen required
Must be ambitious and thrive in a competitive environment
Ability to work as a team player
Education and Experience:
University Degree a strong asset
5 years of sales experience in the food service
Please send resume to Shannon A. Terpstra…terpstra@summitsearchgroup.com
Please include a summary of your related experience and why you feel you are a good fit.
Job ID
City
Oakville, ON
Remuneration
Recruiter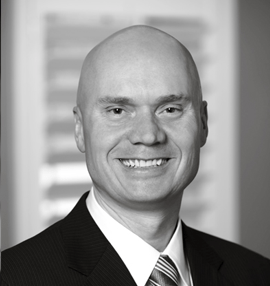 Categories:
Sales
Sales Management
Apply Online
If your qualifications are a match for this position please apply online for immediate consideration. Thank you for your application.
Position Applying For:
Key Account Manager – Foodservice Industry