Management Development – Branch Leadership
Join one of Canada's largest national distributors of products for the residential, commercial and construction industry with specific focus at this branch on products related to HVAC (heating, ventilation and air conditioning).  They strive to satisfy the needs of  customers with a focused product assortment, transported and sold through an extensive network of locations across Canada.
The Management Development team member will be accountable and responsible for embarking on a twelve to eighteen month commitment to learn and apply all aspects of running a profit centre. This includes learning our whole business best practices, working "shoulder to shoulder" with world class teammates, Profit Centre Managers, and the Regional Manager. This position will involve travel and immersion into the Profit Centre teams that are delivering heroic results to our customers, vendors, and teammates.
Responsibilities:
Defining goals and strategies to grow market share and share of customer wallet within the HVACR market segment.
Identifying location network opportunities as well as acquisition candidates;
Setting high expectations and raising standards of performance;
Ensuring quality of customer service and ongoing measurement of customer loyalty including monitoring satisfaction with products and services, complaint resolution and communication;
Supporting the business planning process (forecast reviews);
Providing information on customer/competitive intelligence; as well as project management assisting the Regional Manager in:
Development of a common vision — Engage the Profit Centre Managers and draw upon the team to develop a common vision.
Development and application of a regional strategy – Build a strategy designed to differentiate our business among competitors and create a common feel within the Ontario profit centres.
Inspirational leadership — Develop and promote a culture of high expectations, a winning attitude, strong team dynamics, pride in achievements, fun and collaboration; create a culture which will encourage generation of new ideas, challenging the status quo and active sharing of information.
Customer relationship management – Develop and maintain strong relationships with our chosen base of customers.
Business and financial performance – Assist in developing increases in top and bottom-line performance with a view to achieving consistent and sustainable improvements in results and a track record of performance.
Candidate Profile
The ideal candidate will possess a university degree and more than 8 years' relevant business experience.  He/She will have gained experience within the wholesale/distribution sector in an organization which sells to small and medium-sized, owner-operated businesses (preferably through a multi-branch network).
The candidate will be highly intelligent, strategic and possess excellent general management and business management skills coupled with strong operational financial acumen.  He/She must have gained experience in a role with P&L responsibility and have a proven track record of building business and improving financial performance.  A strong sales orientation is required.
He/She will be a strong coach and mentor and an excellent judge of people and talent.  This individual will be able to identify and address gaps in performance appropriately, making tough decisions when necessary and providing the necessary support and development to enable people to achieve their full potential.
He/She will be an excellent relationship builder with a strong sense of protocol balanced with an informal yet credible style.  This individual must be comfortable and effective at dealing with and relating to a wide variety of individuals including senior executives within the supplier community as well as contractors/customers out in the field.
Driven, energetic, balanced, well-organized, values-based, entrepreneurial, disciplined, unpretentious and resilient are all adjectives which describe this individual.
To apply please contact Gail Eckert at gail.eckert@summitsearchgroup.com 
Job ID
WG439
City
Thunder Bay, ON
Remuneration
Recruiter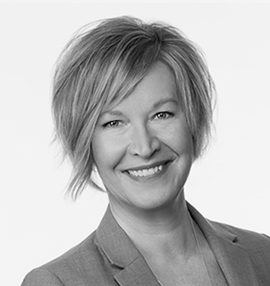 Categories:
Operations
Sales Management
Management
Apply Online
If your qualifications are a match for this position please apply online for immediate consideration. Thank you for your application.
Position Applying For:
Management Development – Branch Leadership