Manager, Total Compensation
About Our Client:
Queen's University is one of Canada's leading universities, with an international reputation for scholarship, research, social purpose, spirit and diversity. Consistently ranked among the top universities in Canada, Queen's is known for its high quality and incomparable 24-hour learning environment. Great teaching, great students, community and tradition: these are the hallmarks of the Queen's experience.  At Queen's University the employment experience is as diverse as it is interesting.  They are committed to employment equity and diversity in the workplace and welcome applications from individuals from equity seeking groups such as women, racialized/visible minorities, Indigenous/Aboriginal peoples, persons with a disability, persons who identify in the LGBTQ+ community and others who reflect the diversity of Canadian society.
Relocation:  Relocation assistance available.
About Kingston, ON:
Located in Kingston, Ontario – Queen's is equidistant from Toronto, Montreal and Ottawa, where the St. Lawrence River meets Lake Ontario and the Rideau Canal (a UNESCO World Heritage site) – Kingston is a stunning, historic city that consistently ranks as one of the best places to live in Canada.
 Kingston's 136,685 community-minded citizens enjoy an outstanding quality-of-life enhanced by superb intellectual, recreational and creative opportunities and supported by excellent health care facilities and municipal services, programs and facilities.  Kingston is home to:
Queen's University, the Royal Military College of Canada and St. Lawrence College (they have the most PhD graduates per capita and the "smartest" workforce in Canada).

Fort Henry

and the Kingston Fortifications (part of the

Rideau Canal

UNESCO World Heritage site).

The resting-place of

Sir John A. Macdonald

, Canada's first Prime Minister.

Vibrant arts, entertainment, recreation and leisure

communities

.

Burgeoning green technologies and alternative energy

They were the first Canadian City to adopt a protocol for sustainable energy procurement.

The best freshwater sailing harbour in North America (they hosted 1976 Olympic sailing events)

A healthy and bustling

downtown

core offering a variety of independent shops and superb restaurants.

Beautiful

parks, trails

and strolls steeped in

history

free for everyone's active enjoyment.
Position Scope:
Reporting to the Director, Total Compensation, the Manager, Total Compensation contributes to the development, execution and effective communication of total compensation programs for all non-academic staff.  In addition, the Manager, Total Compensation manages the administration of employee benefit programs.
The Manager, Total Compensation requires a high degree of initiative, excellent communication and conflict resolution skills with the ability to foster a collaborative environment that builds positive relationships with client groups. Leading a team of professionals, the Manager, Total Compensation manages unit operations and business projects while ensuring service delivery is effective and aligned with overall goals of the department.
Responsibilities:
Working with the Director, recommends competitive and equitable total compensation programs (salary and benefits) for union and non-union groups.
Recommends updates to overall program management that reflect changing organizational needs and external environment factors that impact the university. Develops communications to inform varied stakeholder groups of multi-faceted programs; materials may include reference guides, web and training material and business processes.
Manages day-to-day operational support on complex compensation consultations with internal HR partners and university leadership as needed and oversees annual salary update process for all staff groups.
Manages a range of annual activities related to the governance of the university benefits plan (such as annual renewal activity, census reporting, financial standing).
Within the suite of employee benefits and services, recognizes opportunities to build capacity in areas of employee wellness (such as increasing awareness of tools available through enhanced communication strategy), and collaborates with internal stakeholders.
Provides subject matter expertise and direction to the Benefits Analyst in complex claim cases and displays leadership in identifying areas of opportunity in the benefits portfolio; applies appropriate judgement when to involve the Director and/or the insurance carrier.
May act as project lead or subject matter expert on components of large-scale business projects through planning and implementation in a forward-thinking manner.
Collaborates with colleagues in Human Resources developing well-rounded solutions that are responsive to clients needs as they arise.
Carries out special projects as requested; this may include developing proposals, research on policies, market trends or protocols; preparing reports; works with HR colleagues, faculties and/or departments on longer-term change initiatives.
Commits to continuous learning in equity, diversity, inclusion and cultural competence.
Recommends changes to policies and practices to ensure equity and competitiveness in the effective attraction and retention of talent.
Administers various collective agreement provisions related to salary, benefits and job evaluation. Reviews and ensures compliance with applicable agreements and legislation within areas of responsibility.
Assists the Director with bargaining support for respective employee groups.
Creates reports that reflect key indicators and audits to track activities and identify trends, fully utilizing HRMS tools as required.
Builds and maintains peer contacts within other Universities/organizations for the purpose of maintaining open lines of communication regarding competitive program offerings and administration best practices.
Plans, prioritizes and manages the work of employees, providing strategic and tactical advice, guidance and coaching. Identifies the need for staff resources, participates on staffing committees, and makes effective recommendations regarding employee selection.
Manages performance by establishing performance standards, reviewing and evaluating performance and conducting formal performance reviews on an ongoing basis.
Assesses staff training and development needs and ensures that employees receive training required to improve and sustain successful performance.
Education and Experience:
A university degree in business administration, human resources, statistics, or related field combined with several years of directly related professional level experience, including experience in a management role with responsibility for HR programs such as compensation and benefits, and/or job evaluation programs, preferably in a medium to-large size organization.
Professional designation such as CEBS, CMS, GBA, CBP or CCP.
Advanced knowledge of compensation and benefits management theories and practices, group benefit plan design, survey methodology, and applicable federal/provincial legislation relevant to all aspects of total compensation.
Management experience leading professional staff including coaching and development skills.
Experience in a public service or higher education organization an asset.
Experience with collective bargaining an asset.
Consideration may be given to equivalent combination of education and experience.
Special Skills:
Strategic outlook to provide relevant input to senior leadership in direction of total compensation programs.
Ability to develop, implement and monitor broad based programs at an organizational level.
Project/change management skills.
Experience in total compensation program development and management
Skills in quantitative and qualitative data analysis with strong attention to detail.
Ability to set priorities, meet deadlines and manage multiple projects in a complex, multi-stakeholder environment.
Strong orientation to building relationships and delivering quality service to clients, with the initiative and drive to work with complex issues through to completion.
Familiar with and applies best practices in diversity and inclusion practices, strategies, systems, policies, and is a role model for inclusive and culturally competent behaviour.
Excellent communication skills (concise and persuasive), oral and written.
Effective conflict resolution skills and ability to deal with confidential/sensitive information.
Demonstrated research, analytical and problem-solving skills to determine the appropriate strategy and recommendations on resolving complex issues (may have long term impact, set precedent).
Proven ability to appreciate the budgetary and precedential consequences of decision making.
Decision Making:
As a member of management, recommends appropriate strategies and implementation plans to achieve mandate which may have significant cost impact. Consults with the Director and works with other members of senior management team as necessary.
Decides on appropriate interpretation and administration of collective agreements. Consults with Director in complex circumstances that may set precedent.
Makes human resources decisions for direct reports, including coaching, development and feedback as required; adjusts teamwork priorities in response to operational pressures.
Sets team objectives that are aligned with priorities of the Associate Vice-Principal (HR), and the strategy determined with Director, Total Compensation.
Determines appropriate direction, advice and support to management at the University to achieve effective administration of salary, benefits and job evaluation programs.
Makes decisions on how to best resolve complex issues, balancing cost impact, equity considerations and continued market competitiveness. Exercises sound judgement regarding when to escalate matters to the Director and provides recommendations for resolution.
Provides input to the Director in determining strategic directions within scope of portfolio as it relates to collective bargaining with staff unions.
Determines the most effective methods and approach to strong client service delivery; provides advice and business case analyses for changes to processes and policies.
Determines content and structure of draft proposals, policies and processes.
Effectively interprets, implements and monitors policies, programs and practices, ensuring programs remain compliant, equitable and competitive with external marketplace.
Evaluates job candidates and makes effective recommendations on suitable hires.
Makes decisions and/or effective recommendations regarding transfers and promotions.
Evaluates employee performance and decides on appropriate training or coaching to address lack of proficiency in carrying out responsibilities, or remedial action for staff disciplinary situations.
Application Instructions: 
To apply, please send a resume to Allison Dwyer at Dwyer@summitsearchgroup.com or Lisa Armstrong at Lisa.Armstrong@summitsearchgroup.com.
Summit Search Group is a fair and equitable search firm. We welcome and encourage applications from people with disabilities. Accommodations are available on request for candidates taking part in all aspects of the recruitment and selection process.
Job ID
AD0517
City
Kingston, ON
Remuneration
Competitive compensation package + benefits
Recruiter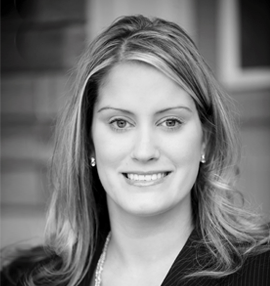 Categories:
Human Resources
Apply Online
If your qualifications are a match for this position please apply online for immediate consideration. Thank you for your application.
Position Applying For:
Manager, Total Compensation
*If you experience trouble submitting your resume' here, please email the recruiter directly, you can find the recruiter's email address next to photo of the recruiter above, or contact your our local office.