Medical Director- Remote
Medical Director
Work location – Remote
Job Summary
We are searching for an experienced Medical Director to join one of Canada's leading life sciences organizations, where you will have the overall responsibility of providing medical leadership and guidance for our client's clinical development programs. Based in North America, the Medical Director will support the overall program development strategy. You will take the lead on clinical trial design, medical safety monitoring including the ability to synthesize information as it relates to study conduct, subject safety, and clinical/translational data analysis. Reporting to the Chief Medical Officer, you will contribute critical medical input into clinical development plans, regulatory submissions, publications, and presentations.
Key Responsibilities:
Provide medical input and expertise into the strategy, planning and implementation of clinical trials
Integrate pre-clinical, clinical, and competitive data to generate a clinical development plan that maximizes opportunities for clinical and commercial success of the drug candidate
Serve as a medical point of contact with contracted CROs, investigators, and for patient safety and eligibility issues including review of safety reports (e.g., SAEs, important medical events)
Participate in safety review meetings and coordinate where relevant with Data Monitoring Committee activities
Prepare or assist with clinical trial protocol drafts, study reports, and amendments and informed consent forms, taking an active part in study design in internal discussion/meetings
Assist with regulatory strategy including preparation of clinical sections for FDA reports, IND submissions, briefing documents, and annual reports
Contribute to publication strategy and preparation of abstracts, posters and manuscripts
Maintain expertise in GCP, clinical trial methodology, and relevant treatment landscapes
Our Ideal Candidate Brings:
MD or equivalent training required; oncology drug development experience and/or training in oncology highly preferred
A minimum of 3 years of clinical trial experience
Advanced knowledge of Good Clinical Practice (GCP) for conduct of clinical studies and associated FDA regulations for pharmacovigilance required
Experience with immune-oncology therapeutics
Strong collaborative skills, strategic insights, and ability to influence others through effective partnerships
Excellent problem-solving skills with the ability to review, analyze and synthesize clinical data, and clearly communicate key messages
Strong collaborative skills with the ability to influence others through effective partnerships
Demonstrated ability to mentor and teach others
Excellent written and verbal communication skills
For additional details regarding this unique opportunity, please send your resume to [email protected] or call directly: 902 405 3607
Summit Search Group would like to thank everyone who applies but only those whom match the requirements will be given follow up communications.
Job ID
SM119
City
Remuneration
Depends on experience
Recruiter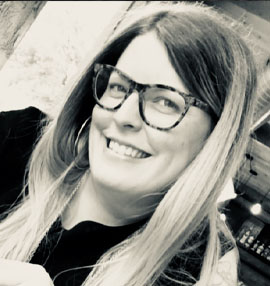 Apply Online
If your qualifications are a match for this position please apply online for immediate consideration. Thank you for your application.
Position:
Medical Director- Remote