Medical Sales Representative
Medical Equipment Sales in Winnipeg, Manitoba
Our client, CardioMed,  a leading Canadian manufacturer and distributor of disposable medical devices for open heart surgery, dialysis, critical care, oncology and other specialized areas, has an immediate need for a Medical Equipment Sales Representative in Winnipeg, covering both Manitoba and Saskatchewan.
Responsibilities for this role include planning, directing, and coordinating sales to hospitals and clinicians in accordance with budgeted objectives and to obtain maximum profitability and volume in relation to pre-set standards.Candidates will be experienced in a complex, clinical sales approach. Strategic and tactical planning is required and strong sales skills are essential. Territory is SK and MN with 40-50% travel required.
Responsibilities
Educate and in-service doctors, nurses, and clinicians on proper use and maintenance of products. Direct product evaluations in Acute Care settings while adhering to all hospital guidelines
Grow sales to surpass the previous year's growth for all product lines
Meet and exceed sales call and presentation goals
Maintain extensive product, competitor and market knowledge
Solve product problems for customers in an expeditious fashion
Manage and maintain a sample of inventory of all products
Maintain and protect the current base of business, guard major accounts, and build strong working relationships in the territory
Communicate with manager on a regular basis, provide weekly sales calls and feedback reports to RSM, and monthly, quarterly and annual reports as requested, plan utilizing Salesforce
Qualified candidates must have a Bachelor's degree plus 3 years of healthcare oriented sales experience in a fast paced, business to business sales environment with documented sales achievements/rankings. Compensation will include a base and lucrative commissions and all the perks.
Job ID
W675
City
Winnipeg, MB
Remuneration
Recruiter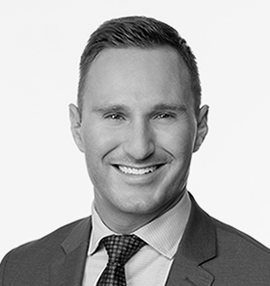 Categories:
Sales
Apply Online
If your qualifications are a match for this position please apply online for immediate consideration. Thank you for your application.
Position Applying For:
Medical Sales Representative
*If you experience trouble submitting your resume' here, please email the recruiter directly, you can find the recruiter's email address next to photo of the recruiter above, or contact your our local office.