Medical Sales Representative- Leading Global Company! Toronto!
Summit has partnered with a Global leader in medical devices and technology in their hunt for a Sales Rep for their medical, acute care portfolio!
Job Overview
Plans, directs, coordinates, and supports the selling of company products to medical staff and purchasing groups in accordance with budgeted objectives and to obtain maximum profitability and volume in relation to pre-set standards. This individual must serve as a contributing member of the Medical Sales team!
Responsibilities
Individual Responsibilities:
Proactively collaborates with internal teams/departments to promote a culture of inclusiveness and cooperation
Functional Responsibilities:
Promotes and sells company products
Educates nurses, nursing leadership and appropriate staff personnel as to the proper use and maintenance of company products.
Directs product evaluations in Acute Care, Residential Care, and office settings
May assist in the preparation and operation of trade shows, conventions, and/or clinical meetings
Keeps regional manager informed of territory progress on a regular basis
Solves product problems for customers in an expeditious fashion
May assist in the training and development of sales personnel
Managing and maintaining a sample inventory of products
Must understand and adhere to all hospital and pertinent guidelines when conducting a product evaluation
Employee has the necessary authority to execute above mentioned job responsibilities, and will have authority to carry out specific responsibilities defined by quality system documents
Employee has authority to recommend and initiate preventative and correction action with regard to product non-conformances and quality system activities
Other duties as assigned by Regional Sales Manager
Sales Representative, Medical
Knowledge & Skill Requirements
Excellent interpersonal skills
Excellent analytical skills
Excellent organizational skills
Education & Qualifications
University Degree (B.B.A. or B.A. in business with an emphasis in marketing or Health related discipline, Science, Kinesiology)
Bilingual (in French & English) is an asset
4-5 years in an outside sales position (medical related field)
If this sounds like you, please forward your resume in confidence to Sebastian Pavlovec: [email protected]
Summit Search Group is a fair and equitable search firm. We welcome and encourage applications from people with disabilities. Accommodations are available on request for candidates taking part in all aspects of the recruitment and selection process.
Job ID
SP011519
City
Toronto, ON
Remuneration
Recruiter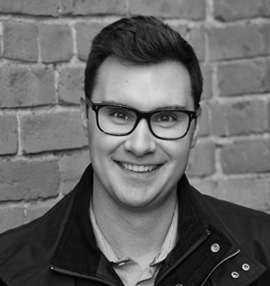 Categories:
Sales
Apply Online
If your qualifications are a match for this position please apply online for immediate consideration. Thank you for your application.
Position Applying For:
Medical Sales Representative- Leading Global Company! Toronto!