Mortgage Advisor
Mortgage Advisor DL307

We continue growing our team!
Our client is a leading Canadian-based global financial institution and was recently recognized as the Strongest Bank in North America!
As a member of their Mobile Sales Force they are aggressively pursuing new business and are actively hiring Mortgage Advisors to capitalize on untapped markets and to expand mortgage sales into new territories.
Our client offers you a full time, permanent opportunity with unlimited potential earning power and with a compensation package that includes: trailer fees, volume bonus, and commissions on Mortgage Life Insurance and Mortgage Disability Insurance sales.

Their combined team of Area Sales Managers and Regional Directors provides coaching and support, and assists in creating opportunities to raise consumer awareness where it matters most – in the marketplace.

We are looking for candidates who are excited about building their own businesses. By empowering Mortgage Advisors, we strive to greatly enrich their careers.

We also encourage ongoing development through comprehensive in-class and online educational programs tailored to meet individual needs.
In addition, please see below a few of the advantages that working for our client has to offer:

– 100% commission with a potential guaranteed 6-month draw compensation structure
– Growing into OPEN MARKETS, no territorial market restraints
– Great product offerings such as: Cash Back option and our client paying for Home Inspections   (where applicable)
– Bonus Points for referrals from Realtors (where permitted)
– Area Sales Managers to support you!
– Generous Talent Scout Referral Program
– Flexibility and Autonomy
– Eligible for a comprehensive flexible employee benefits package, including Health and Dental
– Vacation Pay
– Compensation package includes: trailer fees, volume bonus, and commissions on Mortgage Life Insurance and Mortgage Disability Insurance sales.
– Operate within a home office environment with the provision of a laptop and a 1-800 phone number.
– Personal development opportunities, including Tuition Assistance Program, individual Development Plan, recognitions programs, incentives and career opportunities through the bank.

What You'll Be Doing
 
–  Mortgage Advisors develop their business with the Area Sales Manager to assist in the achievement of the Mortgage Advisors primary objective of growing and cultivating a referral network that will generate a target of approximately $12,000,000 or 48 units (depending on the territory) in mortgage production annually
–  Mortgage Advisors may leverage lead generation tools
–  You will be responsible for interviewing and taking mortgage applications, obtaining all pertinent personal and credit information, confirming employment, salary and source of down payment and submitting applications with recommendation for approval while actively promoting Creditor Insurance products
–  Establish reciprocal business relationships with external businesses such as real estate firms for the purpose of identifying suitable customer prospects for residential mortgage financing as well as partnering with Retail Distribution Branches in identifying additional client cross sell opportunities

What We're Looking For
 
–         2-3 years minimum experience in direct consumer to consumer external sales in a commission based position.
–         Financial services sales background with mortgage, credit, insurance, or investment sales is preferred.
–         A "hunter" who has successfully met sales targets and has identified business growth opportunities in the past.
–         Candidates must have strong prospecting ability and a proven track record of working successfully to achieve sales results
–         Availability to meet clients at times and locations that are convenient for them (i.e. in their home or at their office), including evenings and weekends
–         Well developed verbal and written communication skills.
Job ID
DL307
City
Vancouver, BC
Remuneration
+$100K
Recruiter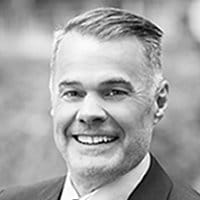 Categories:
Accounting and Finance
Apply Online
If your qualifications are a match for this position please apply online for immediate consideration. Thank you for your application.
Position Applying For:
Mortgage Advisor
*If you experience trouble submitting your resume' here, please email the recruiter directly, you can find the recruiter's email address next to photo of the recruiter above, or contact your our local office.