Mortgage Broker Associate – Vancouver: West Side, North Vancouver and Down Town

Mortgage Broker Associate, Vancouver: West Side, North Vancouver and Down Town; SL 1002
Our client, a dominant player in the Canadian mortgage broker market, offers a cutting-edge service to consumers across the nation. This company attracts the most forward-thinking brokers and financial services professionals in Canada and, as a result, is overwhelmed with volume.
Seventy percent of Canadians have a mortgage. Every few years, they seek a new mortgage, renew or refinance their debt. This segment of our economy will endure for the rest of your career.
To streamline this growth and exceed client expectations, the time has come for 3 senior teams to expand their head count. The plan of action for our client is expand their Mortgage Broker Associate team by three people this summer.
The benefits to choosing this organization:
Strategic planning: be the backbone for one of these teams: organize, support, execute and deliver
Growth: take on more responsibility as the team grows; path to mortgage broker, senior underwriter or management
Compensation: streamlining processes will allow the senior brokers to drive more business, which will be tied to your compensation too
One of these roles is a work from home situation – all tools for the position will be provided
The details of this career opportunity:
Partner with Senior Brokers, VP and CEO to improve on timelines, client communication and follow ups; support the strategy and execute on the company's action plan
Engage with new and existing customers on behalf of your team
Communicate with clientele on matters relating to mortgage lending
Support business building activities through: hosted industry events, targeted phone calls, email communication and the occasional client drop in (led by your senior broker)
Maintain an active data base of target customers and core clientele
Learn the face paced and exciting business of mortgage brokerage

What makes you qualified:
1 – 3+ years of: banking, personal or commercial lending, mortgage lending or real estate experience
Proven ability to work in a fast-paced team environment
Track record in: process improvement, data collection, CRM input, and scheduling
Mid to high level of business acumen and polish
Must have a fun personality! Ability to work hard but have a good laugh from time to time
Proven ability to measure and report activity to management and team members
Language skills considered: English, Cantonese, Mandarin, Farsi
Compensation:
$40,000 – $55,000 base salary plus – $5,000 to $10,000 commission plan
To apply, please email your resume to Wynne To at wynne.to@summitsearchgroup.com
I would like to thank all candidates in advance for their interest, but only those being considered for the opportunity will be contacted.
Job ID
SL 1002
City
Vancouver, BC
Remuneration
$40,000 - $55,000 plus bonus
Recruiter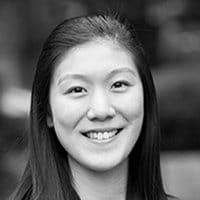 Categories:
Operations
Project Management
New Graduate
Administrative
Apply Online
If your qualifications are a match for this position please apply online for immediate consideration. Thank you for your application.
Position Applying For:
Mortgage Broker Associate – Vancouver: West Side, North Vancouver and Down Town
*If you experience trouble submitting your resume' here, please email the recruiter directly, you can find the recruiter's email address next to photo of the recruiter above, or contact your our local office.