Operations Process Engineer! Heating/ Cooling Products- Continuous Improvement
Summit has partnered with a leading manufacturer of heating & cooling products in Toronto in their hunt for an Operations Process Engineer!
They are a mid-size manufacturer of a wide variety of heating and cooling equipment including wall fins, convectors, unit heaters, force flows, heat pumps and much more. They are growing fast and looking for an Operations Process Engineer (OPE) with a strong lean manufacturing background to act as a conduit between production and engineering and to spearhead their product development process for production readiness.
Reporting to the Director of Manufacturing; the OPE will develop, implement and optimize production methodologies in the plants for Multiple facilities (close together). The OPE will enhance material flow through process optimization initiatives such as line layouts, tooling and fixture selection, time studies and resource analysis, ergonomic study, material presentation, etc. A key success factor will be the ability to interface with engineering, quality, IT, procurement, and production teams to solve problems, improve manufacturability, and implement continuous improvement. The OPE will also help sustain products with cost reduction and yield improvements and work with quality to compile and evaluate data to determine appropriate quality programs.
This individual will also play a key role as the CI lead for operational projects including key metrics dashboard development, leadership coaching and training on new tool/process usage, production of data for analysis and improvement purposes etc. The OPE will need to spend a lot of time on the floor finding better, smarter, economic ways to get things done and must be able to create momentum and excitement to implement on the floor. The OPE must be an entrepreneurial self-starter and should be able to identify areas for improvement and implement them in a timely fashion.
Responsibilities
Work closely with engineering and other cross functional teams to provide relevant input to deploy new products for manufacturability and implementation readiness.

Lead production readiness plans to transition from product development/design to pilot production and into mass manufacturing.

Analyze and optimize production processes to ensure safety, maximizing yield, improving capacity and capability in cost effective means.

Lead quality function deployment activities to ensure poka yokes are institutionalized in high risk processes in order to eliminate customer complaints and unplanned scrap or rework.

Utilize Lean methodologies to develop and improve process layouts including ergonomics, material flow, and waste reduction.

Monitor and audit manufacturing processes to ensure product specifications and standards are achieved.

Work with production staff to identify opportunities for design changes for existing products that would enable to better manufacturability and cost reduction.

Create and maintain manufacturing instructions, method sheets or standard work, routings for associated processes.

Apply technical knowledge to innovate, design and develop processes, tooling, assembly fixtures and procedures.

Participate in the development and maintenance of FMEAs and Control Plans.

Monitor and reduce process variation using Statistical Process Control

Implement and drive Lean manufacturing methodologies such as waste reduction, 5S initiatives, etc.

Lead implementation of Engineering Changes to ensure smooth transition between revisions.

Disposition Non-Conforming Material

Participate in development and implementation of operational metrics dashboards

Regular review of root cause and process issues in the plant & implement preventive actions.

Develop and train sustaining technicians/Assist in the training of team leads/ operators

Must sustain and improve all CI initiatives
Education
S. in Mechanical, Manufacturing, or Electrical Engineering; or equivalent or the equivalent in experience and evidence of exceptional ability.
Requirements
Minimum 5 years' experience in a manufacturing environment preferred

Must possess process engineering skills (process development/improvement, troubleshooting, data analysis, constraint analysis, flow optimization, root cause analysis, etc.).

Strong team working skills at all levels of an organization, especially ability to work with direct labor to understand challenges and work on developing optimal solutions using structured methods.

Excellent working knowledge of Lean manufacturing methodologies.

Great project management skills and ability to influence changes.

Good understanding of BOMs, manufacturability, process design, process validation, assembly methods, design reviews and cost reduction methodologies.

Must be able to break down complex issues into workable pieces.

Capable of identifying critical process parameters and applying statistics to process measurement and control.

Ability to read and interpret basic mechanical and electrical drawings

.

Strong use of common work tools (word, excel, access, etc).
If this sounds like you, please send your resume in confidence to Sebastian Pavlovec: sebastian@summitsearchgroup.com
Summit Search Group is a fair and equitable search firm. We welcome and encourage applications from people with disabilities. Accommodations are available on request for candidates taking part in all aspects of the recruitment and selection process.
Job ID
SP021519
City
Mississauga, ON
Remuneration
Recruiter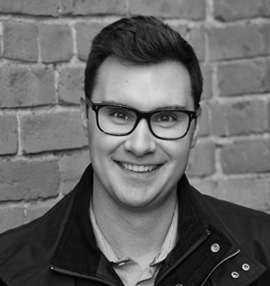 Categories:
Operations
Project Management
Technician and Technologist
Apply Online
If your qualifications are a match for this position please apply online for immediate consideration. Thank you for your application.
Position Applying For:
Operations Process Engineer! Heating/ Cooling Products- Continuous Improvement