Parts Advisor – Heavy Duty Trucks
Join a leading team in the role of Parts Sales Advisor/Representative
Since 1991, our client has been proud to sell and service North America's leading medium, heavy-duty diesel and specialized chassis trucks. With 4 busy Manitoba locations, they are actively seeking to hire at their Brandon dealership.
The Parts Sales Representative is responsible for delivering outstanding customer service and parts knowledge. He/she answers the phones and customer and supplier inquiries through email. The Parts Sales Representative takes orders over the phone and in person, as well as proactively assists customers browsing in the store. He/she is also expected to arrange any special delivery needs for the customer for their purchase. The Parts Sales Representative efficiently finds ways to search parts that are not kept within the store. He/she enhances sales by offering excellent customer service and providing information about add-ons.
Responsibilities
Prepare detailed invoices and customer statements.
Required to maintain the inventory and cleanliness of the store.
Handle parts requirements of customers through counter service and sales.
Maintain customer goodwill.
Verify receiving shipments by checking order against packing list.
Assist in keeping parts clean and shelf section area stocked and orderly.
Follow-up on shortages and expedite through reporting to parts manager.
Supply service technicians with parts ordered through parts requisition forms.
Must be able to do lifting of equipment parts and tools as required from time to time.
Generate sales.
Maintain a high level of customer service.
Participate in merchandising and promotional activities.
Ensure accuracy in all transactions, inventory, and procedures.
Participate in all manner of store maintenance.
Maintain a high level of product and service knowledge.
Work in partnership with Store Managers and other employees to maximize store sales and in-store presence.
Requirements
Must have the ability to work in a fast-paced, dynamic environment.
Ability to make excellent sales to achieve performance in alignment with goals and objectives.
Excellent customer service skills, interpersonal, organizational and communication skills.
Motivated and creative team player.
Experience in Retail sales preferred.
Computer literate with proficiency using basic programs such as Windows and Outlook.
Strong knowledge of retail sales principles, methods, practices, and techniques.
Strong problem identification and objection resolution skills.
Able to build and maintain lasting relationships with customers.
Exceptional written and verbal communication and presentation skills.
Self motivated, with high energy and an engaging level of enthusiasm.
Able to perform basic calculations and mathematical figures.
Ability to occasionally travel and attend sales events or exhibits.
Ability to work individually and as part of a team.
High level of integrity and work ethic
For information or to apply please contact Gail Eckert, Summit Search Group at gail.eckert@summitsearchgroup.com or call 204-926-8678.  For all opportunities please check the Summit Search Group LinkedIn Page.
Job ID
WG402
City
Brandon, MB
Remuneration
Recruiter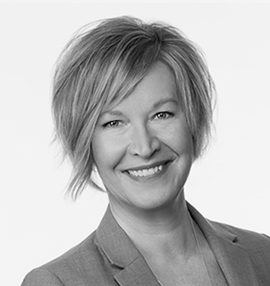 Categories:
Sales
Other
Inside/Applications Sales
Apply Online
If your qualifications are a match for this position please apply online for immediate consideration. Thank you for your application.
Position Applying For:
Parts Advisor – Heavy Duty Trucks
*If you experience trouble submitting your resume' here, please email the recruiter directly, you can find the recruiter's email address next to photo of the recruiter above, or contact your our local office.