People and Culture Specialist – Campbell River
We are excited to partner with our client, Cermaq Canada, to assist them in filling the role of People and Culture Specialist based out of Campbell River.
The Role: The People and Culture Specialist actively contributes to the strategic mandate of the organization by providing leadership and direction to the human resources and cultural elements with proactive customer service.
Remuneration: Cermaq Canada offers a competitive salary and a corporate bonus. Full benefit package.
Base Location: Campbell River Administration Office (some relocation cost could be negotiated for the right situation)
Travel Requirements: Some regional and national travel required
Number of direct and total reports: None
Responsibilities:
Customer Leadership
With an awareness of the production cycle, be able to understand the importance of the production of premium quality fish from egg to plate to exceed customer satisfaction throughout the value chain
Deliver service at a regional level yet are beneficial to the company wide operations with a focus on internal customer service
Assist with the continual improvement of human resource functions that provide Cermaq with world class certifications
Operational Leadership
Develop, train and maintain the organizational development programs (performance management, mentoring, etc) to meet or exceed company targets with quality customer service
Develop and maintain initiatives so that give the company a culture that is diverse, inclusive and engaging
Lead the employee lifecycle functions supporting managers from recruitment to offboarding so that there is a positive, consistent, fair and professional experience
Implement and monitor leadership and career development programs including facilitation
Enhance the HR functions by maximizing employees' self-service and department use of software and systems
Advise and direct managers on progressive discipline issues that ensure a fair and consistent application of policy
Draft clear and concise internal communications that enhance our department functions adequately informing the employees
Continually improve our HR functions by bringing forward new ideas and concepts and maximizing the resources at hand
Create standardized and ad hoc reports as requested to aid in monitoring, decision making or projects
Sustainability Leadership
To describe the model of 'Responsible salmon for life'
Direct the implementation and monitoring of the Cermaq Canada Management System  that keeps to the corporate commitments
Assist with the recruitment and retention of First Nations employees while working to create an engaging workplace for all
People Leadership
Promotes compliance to all safety procedures to ensure the health and well-being of all persons
Promotes a positive workplace that treats all persons with respect and dignity devoid of discrimination, bullying and harassment
Collaborates with Management locally with a focus on customer service that achieves corporate commitments
Leads self being mindful of the core values and leadership principles that guide all employees at Cermaq for example:
Leads self to ensure collaborative and efficient teamwork  both internally and with other departments
Promotes the morale of all employees to keep engagement high and reduce turnover
Job Requirements:
Education, Experience and Skills
Business Degree specializing in HR or Organizational Development or combination of relevant education and experience
Minimum of five years strategic HR experience in a mid to large size organization
Prior experience working with projects from planning to rollout including monitoring and change management
Experience facilitating training and meetings
Proven interpersonal and communication skills that drives results for the direct team as well as provides consultation to managers
Chartered Professional in Human Resources (CPHR) designation or equivalent an asset
Valid driver's license required due to occasional regional travel to other worksites on Vancouver Island and the ability to travel nationally
Capable of boat, car and plane travel
Cermaq Canada is an equal opportunities employer who provides a workplace that is free of discrimination.
Cermaq Canada has a progressive view of reconciliation with Indigenous peoples. Although wholly committed to hire the best candidate available, we strongly encourage applications from Indigenous peoples for this role.
To apply, please email your resume to Chad Rutherford at chad.rutherford@summitsearchgroup.com
Please note that only those candidates who meet the criteria will be contacted.
Job ID
City
Campbell River, BC
Remuneration
$80,000+ depending on experience,corporate bonus, and a full benefit package
Recruiter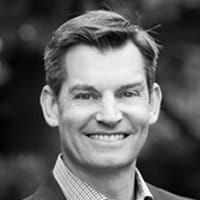 Categories:
Human Resources
Apply Online
If your qualifications are a match for this position please apply online for immediate consideration. Thank you for your application.
Position Applying For:
People and Culture Specialist – Campbell River