Quality Assurance & Post Market Specialist- Global Medical Device Company
Summit has partnered with a leading global medical technology company in their hunt for a Quality Assurance & Post Market Specialist!
This individual must serve as a contributing member of the QA team while championing the companies' Mission and Values.
Responsibilities
Individual Responsibilities:
Proactively collaborates with internal teams/departments to promote a culture of inclusiveness and cooperation
Functional Responsibilities:
Conduct product incident follow up, including filing necessary reports with manufacturers and Health Canada in accordance with the Medical Device Regulations
Coordinates voluntary recalls in accordance with the Medical Device Regulations
Monitor customer complaints for adverse trends and analyze data to identify opportunities to reduce complaints and improve customer satisfaction
Support the Quality Management System and operate as a resource for the ISO 9001 Standard
Participate in Third Party Audits and follow up on Corrective Actions
Coordinate the document control process by ensuring change control and record retention requirements are met.
Liaise with Corporate Quality Managers on behalf of the company
Work with all areas within the company (Sales, Operations, and Marketing)
Work with all regulatory affairs and quality assurance personnel at all manufacturing sites
Builds good rapport with Health Canada
Other duties as assigned by Manager
Conduct & Compliance
Abide by and support the policies set forth in the company code of conduct
Understand that compliance with the Code of Conduct
Conduct work in compliance with all laws, rules, and regulations and in accordance with the companies' high ethical standards
Report any violations of these policies and procedures to the company
Knowledge & Skill Requirements
Working knowledge of Canadian Medical Device Regulations and ISO 9001 Standard
Strong computer skills (Excel, Word, Power Point, Share point)
High standard of integrity and ability to meet deadlines
Highly organized and able to prioritize tasks
Strong oral and written communication skills with both internal and external contacts
Ability to make and support decisions with regards to regulatory and quality issues
Education & Qualifications
University Degree required
Post-graduate diploma in Regulatory Affairs or Quality Assurance Preferred (completed or in-process)
At least one year of experience in a regulatory affairs and quality assurance environment an asset
Summit Search Group is a fair and equitable search firm. We welcome and encourage applications from people with disabilities. Accommodations are available on request for candidates taking part in all aspects of the recruitment and selection process.
Job ID
SP021619
City
Hamilton, ON
Remuneration
Recruiter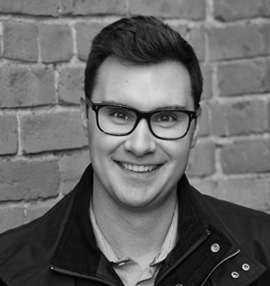 Categories:
Operations
Other
Apply Online
If your qualifications are a match for this position please apply online for immediate consideration. Thank you for your application.
Position Applying For:
Quality Assurance & Post Market Specialist- Global Medical Device Company