Recruitment Specialist

We are searching for a Recruitment Specialist to join Qualico and their Human Resource team in Winnipeg. When you're an employee at Qualico, you are part of a lasting and meaningful impact in the communities where they do business. Qualico prides themselves in having the best reason to come to work each day. As a Recruitment Specialist, you will join a team of collaborative professionals who feel empowered in their unique roles, and be a part of a growing company with 1800+ employees. The Recruitment Specialist will be instrumental in continuing top recruitment efforts, as trusted advisor to Human Resource Business Partners in all aspects of recruitment.
What You Will Do:
Plan, develop and implement recruitment strategies. Deliver recruitment metrics, companywide, that track and measure the success of the recruitment function.
Collaborate with internal teams to refine and modernize the onboarding process. You will build and bring value to internal hiring teams to assist them in creating an exceptional onboarding process for new employees.
Manage the organizations ATS system. You will oversee centralized recruitment support provided to Regional HR Business Partners (job postings, background checks, reference checks, talent community). You will coordinate review of job descriptions and postings by HR leadership. You will also create and update job descriptions and job postings for roles within the organization.
Coach Regional HR Business Partners on day to day recruitment activities. You will play a pivotal role in mentoring, coaching and training all members of the HR Business Partner team. You will need to support their potential to assist in the growth of employees. Through research and understanding, you will be the trusted advisor to provide tools and resources to support hiring managers and HR Business Partners with interviewing and selection of candidates.
Be the face of recruitment. You will participate in and organize recruitment events, maintain networking and partnership relationships with community organizations, colleges and universities, alumni associations and industry organizations. You will also leverage multiple data sources, systems and networking relationships to source and build a pipeline of a highly qualified candidates of existing and future roles.
Who You Are:
Strong interpersonal skills; you thrive when your team is performing cohesively and aren't afraid to get your hands dirty and execute when you need to. You know how to challenge, motivate and inspire others to do their best work. You are skilled at handling relations with the public, customers, suppliers, or others outside the organization in a way that gets the message across with tact and diplomacy.
You continuously make data informed decisions; you have an ability to interpret and organize data to drive decisions and shape the broader recruitment strategy. You partner with other regional and functional leaders to align the organization around key strategic imperatives and facilitate best practices in your success.
You are on top of your game; attention to detail is one of your strengths. Nothing escapes your awareness. You never miss a deadline or let a ball drop. You can be relied upon to own every aspect of your role and to keep others accountable for owning theirs, whether they be on your team or one of the external stakeholders that you manage.
You are a trusted problem solver; Capable of identifying potential issues with a knack for quick and creative problem solving.
You are current in market practices; continuously pursuing learning and growth while you stay current with technical job skills.
You are qualified with a Bachelor's degree or equivalent post-secondary degree, with 2+ years' experience in full-cycle recruitment. You are proficient in all areas of Microsoft Office Programs (Outlook, Word, Excel, PowerPoint) and ATS software (i.e. ADP).
To Apply:
To learn more about this opportunity, or to apply, please contact Jessica Willis at Summit Search Group in confidence at [email protected]
Please note while we thank all for their interest in applying through Summit Search Group, due to high volumes of job applications, only those who are successful in moving on to the next stage will be contacted.
Job ID
WJ316
City
Winnipeg, MB
Remuneration
Recruiter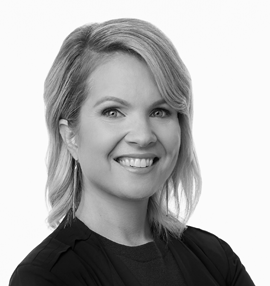 Apply Online
If your qualifications are a match for this position please apply online for immediate consideration. Thank you for your application.
Position:
Recruitment Specialist