Regional Communications Manager – Indigenous (18-month contract)
About Our Client:
Our client is a leader in the energy sector.
Position Scope:
Our client is currently seeking an experienced Regional Communications Manager – Indigenous to join their energetic and fast-paced Stakeholder Relations team.  Reporting to the Director, Media & Stakeholder Relations, the Regional Communications Manager – Indigenous will be responsible for leading and managing Indigenous communications activities on behalf of the organization and the siting areas, including developing and leading communications strategies, media relations, issues management, content development, and the building of strong relationships.  This role will also lead communications support for the organization's Indigenous relations activities.
Responsibilities:
Tell compelling stories while developing and leading the implementation of Indigenous communications strategies and tactics to advance the APM site selection process in areas involved in the process as well as the wider region.
Manage media relations with Indigenous media (including building relationships with media, developing key messaging, acting as spokesperson for the organization, reporting outcomes, writing and submitting letters to the editor and following up with key media representatives as needed). Monitor and assess local and regional media coverage and provide strategic advice and/or implement follow-up actions as warranted. Ensure the organization's media relations policy is implemented and adhered to consistently.
Manage the organization's advertising campaigns reaching Indigenous audiences. This includes developing content, organizing input from a range of internal stakeholders, liaising with designers, copywriters, administrative support (to place ads), multi-media requirements and approval processes (in accordance with control of release of product policy).
Write, edit and oversee production of web stories and newsletter articles. Provide editorial support to digital communications and corporate newsletters through the steady supply of content focusing on Indigenous events, sponsorship initiatives, visits by specialists and other significant items of interest to Indigenous people and communities.
Working closely with colleagues in the Site Selection team, establish and maintain relationships with key stakeholders, including (but not limited to), community leaders, First Nations and Métis peoples, NGOs and other public interest groups, community groups, other key influencers and local residents.
Lead and develop communications strategies to support the work of the Indigenous relations team at the organization, including (but not limited to) developing and maintaining relationships with Indigenous journalists or journalists focused on issues relevant to Indigenous people, communicating the implementation of Reconciliation activities, developing communications strategies to reach Indigenous audiences and support the ongoing engagement work of the Indigenous relations team.
Proactively identify emerging regional and Indigenous issues, provide strategic communications and issues management advice. Develop strategies and implement communications tactics to address issues as needed.
Organize and participate in media tours. This requires managing administrative support, mobilizing participation among members of the organization communications team and subject matter experts, inviting and coordinating attendance of media, leading presentations and delivering any required follow up.
Lead communications skills training. This may include, for example, media training and presentations skills training. Depending on the circumstances, this may involve developing and delivering training directly, or hiring and managing an outside vendor to deliver it.
Provide strategic communications advice and coaching to other organization relationship holders, such as relationship managers.
Provide communications support as needed to external partners, such as community liaison committees, on matters related to communications.
On request, coach external parties such as members of community liaison committees on matters related to communications, including sensitive or potentially controversial matters.
Represent the organization at events such as open houses, community fairs, meetings with community groups, conferences, networking events, public meetings, sponsored activities, etc.
Manage on-the-ground communications requirements at events such as open houses or workshops. This may include resolving issues with vendors (such as exhibitors), managing media relations, managing communications related to emerging issues such as protesters, providing communications coaching to other staff, etc.
Occasional travel to head office, conferences and other regions is required.
Provide back-up communications support in other regions as required.
Perform other duties as required.
Required Skills and Knowledge:
Established network of contacts, including media relationships, in the local communities/region.
Strong relationship management skills and ability to work effectively with senior management, directors and managers (internally), partners and stakeholders which include communities and community groups, public interest groups and NGOs while developing and maintaining positive relations.
Knowledge of Indigenous issues and priorities.
Knowledge of and experience in stakeholder engagement, particularly with Indigenous communities.
Excellent oral communication skills with an inherent ability to make impactful presentations to a diverse group of audiences.
Excellent written communications skills and experience developing content for a range of audiences and platforms.
Strong media relations skills.
Education and Experience:
4-year university education in communications, public relations or journalism or an equivalent level of education and/or experience.
Minimum 12 years of experience in corporate communications, media relations, public relations or related field.
A proven track record of successfully managing complex and potentially controversial issues with broad stakeholder groups.
A persuasive, energetic and charismatic communicator with the ability to build effective working relationships with a broad range of stakeholders.
Experience managing issues and topics that are controversial.
Bilingualism (French/English) would be a strong asset.
Valid Driver's License.
Must be eligible to work in Canada and must be able to meet security clearance requirements.
Application Instructions: 
To apply, please send a resume to Amanda Graham at [email protected].
Summit Search Group is a fair and equitable search firm. We welcome and encourage applications from people with disabilities. Accommodations are available on request for candidates taking part in all aspects of the recruitment and selection process.
Job ID
AG0109
City
Toronto, ON
Remuneration
Competitive compensation package
Recruiter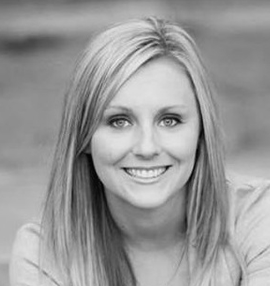 Apply Online
If your qualifications are a match for this position please apply online for immediate consideration. Thank you for your application.
Position:
Regional Communications Manager – Indigenous (18-month contract)