Regional Sales Executive – Bottling/Canning
Regional Sales Executive

Our client is a customer-driven, world leader in the design and manufacture of high speed packaging equipment for the beer and beverage industries. Continued growth has provided them with exceptional opportunities for a talented and aggressive individual to join their organization in the position of Regional Sales Executive.

Tasks and Responsibilities:
Develop a comprehensive knowledge and understanding of the entire product line and marketing plans in order to develop and implement specific strategies for maintaining and expanding the company's penetrations in the most profitable segments of the market.
Actively solicit business by aggressive and imaginative sales programs to meet profit objectives.
Interface with customer engineering to aide in definition of components required to fulfill customers labeling, filling and/or turnkey requirements.
Interact with departmental personnel involved with proposed project, such as manufacturing, electrical, service and filler/labeler engineering to aide in coordination of efforts necessary to close sale and complete project.
Keep abreast of market conditions, competitive activities and customer needs in order to identify and meet the demands of existing and changing marketing conditions.
Follow up on sales leads provided from marketing, make cold calls when leads are unavailable, visit existing customers on a courtesy basis, determine extent of and provide solutions or recommendations for systems and engineering problems.

Requirements:  Excellent verbal and written communication skills in English.
Minimum of 3-5 years Sales experience in the Packaging industry.
Familiarity with packaging equipment that would include filling machines, labelers, packers, blow molders, conveyors, etc. is highly desirable.
A minimum Bachelor's Degree is preferable.
Engineering or technical experience is a plus but not mandatory. You must be a self-starter with strong organizational skills who can work consistently in a fast-paced environment.

Job ID
DL370
City
Vancouver, BC
Remuneration
+/-$75K Total Target Income +$100K/ Company Car
Recruiter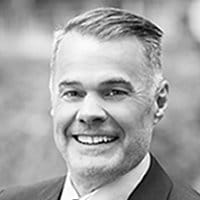 Categories:
Sales
Supply Chain
Apply Online
If your qualifications are a match for this position please apply online for immediate consideration. Thank you for your application.
Position Applying For:
Regional Sales Executive – Bottling/Canning
*If you experience trouble submitting your resume' here, please email the recruiter directly, you can find the recruiter's email address next to photo of the recruiter above, or contact your our local office.