Regional Sales Manager- Leading Global Med-Tech firm!
Summit has partnered with a Global Medical Technology company in their hunt for a dynamic and engaging Regional Sales Manager!
Job Overview:
Plans, directs, and coordinates the selling activities of Sales Representatives under their supervision in accordance with budgeted objectives in order to obtain maximum profitability and volume in relation to pre-set standards. Candidates for this position must build and shape a strong team and serve as a key member of the Medical leadership team, while championing the companies' values.
Responsibilities
Leadership/People Development:
Coach, develop and lead direct reports by providing developmental and growth opportunities
Build and maintain exceptional employee engagement throughout the department
Oversee individualized training and development plans for all staff
Conduct annual performance reviews and bi-annually interim performance reviews
Conduct employee engagement sessions annually, and create and execute action plans based on these sessions
Responsible for departmental compliance with company policies and corrective actions
Functional Responsibilities:
Locates, interviews, and hires top level sales talent for Medical Sales Representatives
Trains and develops new Medical sales personnel
Sets overall regional goals and territory quotas and evaluates their performance against these goals
Develops plans in accordance with the Business Unit Director, Medical to maximize sales opportunities in the region
Develops and recommends strategic plans with representatives to achieve greater market share/penetration
Evaluates performance and takes corrective action where appropriate with sales representatives under their supervision
Prepares monthly highlights and necessary reports to keep the Senior Management adequately informed of progress
Assists in the negotiation of sales transactions and divisional agreements
Coordinates and distributes funds out of a regional budget
Develops and motivates sales personnel to meet stated objectives
Regional Sales Manager – Job Description
Constructs new sales territories in order to facilitate company growth
Works with marketing department to keep sales force informed of new information pertaining to the market
Knowledge & Skill Requirements
Excellent organizational skills – Must be able to routinely make decisions regarding strategy as it pertains to sales representatives' territory activity
Must be able to generate and explain detailed proposals, guidelines, and procedures
Excellent interpersonal skills – Must be able to impart fundamental product and sales knowledge to newly hired representatives
Excellent analytical skills – Must be able to analyze regional market potential and effectively create sales territories
Possess ability to identify and hire outstanding talent – Must be able to analyze and make decisions regarding personnel
Education & Qualifications
B.A. or B.S. in business with an emphasis in Sales leadership or related discipline
B.A. or minimum of 3 years management experience required
3-6 years of sales/ sales management experience
Summit Search Group is a fair and equitable search firm. We welcome and encourage applications from people with disabilities. Accommodations are available on request for candidates taking part in all aspects of the recruitment and selection process.
Job ID
SP012419
City
Toronto, ON
Remuneration
Recruiter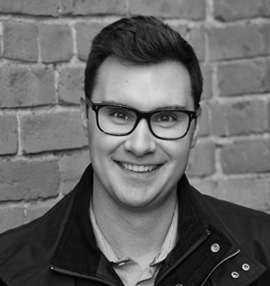 Categories:
Sales
Sales Management
Apply Online
If your qualifications are a match for this position please apply online for immediate consideration. Thank you for your application.
Position Applying For:
Regional Sales Manager- Leading Global Med-Tech firm!