Regulatory Affairs Program Lead.
Our Biotech client is expanding!
We are searching for a Regulatory Affairs Program Lead.  This person will be responsible for supporting RA initiatives by interpreting regulatory requirements, coordinating and preparing submissions to relevant government departments and agencies. In this role you will also participate in the development, review and approval of technical documents in collaboration with R&D, Clinical and CMC team while maintaining current awareness of regulatory guidelines and sharing knowledge with departments as required.
Responsibilities
Implement effective regulatory processes throughout the different stages of product development and in-line with corporate objectives

Write, coordinate, compile, and submit Regulatory documents to competent authorities and business partners. Includes the preparation of IND, PV Safety reports, key market application documents, regulatory meeting documents including Technical Files.

Maintain current awareness of regulatory guidelines and shares knowledge with departments as required 

Work with various teams to ensure rapid and timely approval of new products in pipeline and continued Regulatory support of product(s) for eventual BLA/NDS/MAA submissions

Track Regulatory communications and registration documents ensuring they are updated annually or per change control requests.

Evaluate proposed product modifications for Regulatory impact, completing Regulatory assessments as needed.

Ensure clinical trials and manufacturing related activities in compliance with applicable local and international regulations and standards

Ensure preparation of necessary outlines, summaries, status reports, memos, graphs, charts, tables, and slides as requested.

Create, revise and maintain documents tied to Regulatory Affairs processes management

Assist with responses to health authority questions and other Regulatory correspondences.

Gather and compile information necessary for submissions in accordance with regulations and relevant guidelines.

Update and maintain product eligibility to ensure right product/right country

Participate in the development, review and approval of technical documents in collaboration with R&D, Clinical and CMC team.

Actively participates in the resolution of technical queries or monitoring reports relating to any submission in a timely manner and within deadlines 

Work closely with functional groups (Research and Development, Quality, Business Development, Clinical) within the company to ensure all regulatory obligations are met.

Provide support to inspections/audits by government agencies and the notified body by producing requested documents or answering any inquiries for information.

Update Regulatory strategy documents as required

Regulatory risk assessment by analyzing, identifying, describing and estimating the risks affecting on-going and future projects 
Qualifications
Mandatory Education- Degrees, Licenses, Certifications
Minimum B.Sc. in life sciences, advanced degree in life sciences will be an asset

Knowledge of current regulatory guidelines in Canada, United States, and Europe as related to product development and working knowledge of electronic filings (eCTD)

Experience in the pharmaceutical industry 5-7 years preferably in regulatory affairs department, previous R&D experience in immunology/immuno-oncology would be an asset.

Computer literacy and able to work with Microsoft, eCTD related software and Adobe
Additional Valuable Education-Degrees, Licenses, Certifications
RA certificate will be an asset

Prior experience in Regulatory submission with FDA, HC and/or EMA will be an asset
Additional Qualifications
Strong communication skills and ability to positively influence 

Ability to translate regulatory requirements into actionable policies 

Strong problem-solving skills 

Attention to detail and ability to analyze complex information 

Strong analytical skills with the ability to interpret scientific data 

Energetic team player and results-oriented with strong interpersonal and time management skills, able to work to with tight timelines 

Strong technical skills and ability to organize and implement systems and processes. 
For additional information about this exciting new role, please contact Cynthia McCutcheon:  Cynthia@summitsearchgroup.com  Summit Search Group would like to thank everyone who applies.  All resumes will be reviewed.  Only candidates whom match the requirements will receive follow up communications.
Job ID
Cm2070
City
Halifax, NS
Remuneration
Depends on Experience
Recruiter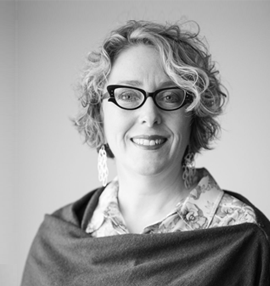 Categories:
Project Management
Apply Online
If your qualifications are a match for this position please apply online for immediate consideration. Thank you for your application.
Position Applying For:
Regulatory Affairs Program Lead.