Sales Development Representative (SDR)
Job Title:  Sales Development Representative
Location:   Vancouver
Career Stage: Post Secondary Graduate or Early Stage Sales Exec
Our client, an established and entrepreneurial Software as a Service (SaaS) provider who is looking for an experienced, passionate Sales Development Representative to join their Sales Team.  The ideal candidate will be someone with proven success with a SaaS company where you will be responsible for developing and qualifying sales opportunities.
This position will appeal to recent graduates or those early in their sales career.
They are looking to add a Sales Development Representative to their Sales Team. In this role you are on the front line engaging with potential customers and qualifying leads. You will turn these leads into qualified prospects for the sales team to take through to close. You have a knack for engaging others, are organized, have a willingness to learn, and have strong communication skills. You are persistent and creative and enjoy working with others.
What You Will Be Doing
Actively following up phone and email leads generated through inbound and outbound marketing campaigns.
You will turn these leads into qualified prospects for the sales team to take through to close.
Support the Sales team with on-going market research, lead management and qualification, email marketing and database prospecting.
Once qualified, set up demonstrations and appointments for the sales team to move the prospect forward in the sales cycle.
Manage a prospecting pipeline using our CRM system and record and maintain accurate lead information.
Use social media to identify and follow key contacts, conversations, key influencers and identify new business opportunities and educate existing leads on our solutions.
Develop a comprehensive understanding of the features and benefits of our sales order and invoice automation solutions, overcoming technical and business objections, and effectively communicate our value proposition.
QUALIFICATIONS/EDUCATION/EXPERIENCE
Post-secondary degree or diploma in Business, Communications, or Marketing or equivalent experience in a marketing or sales capacity.
An engaging person with a professional personality.
You are organized and have a willingness to learn.
You have strong communication skills and are persistent and creative and enjoy working with others.
Proficiency with standard corporate productivity tools (Microsoft Office, email, phone skills).
Strong email, web research, and social media experience (LinkedIn, Twitter, Facebook, etc.).
Job ID
KL153
City
Vancouver, BC
Remuneration
Recruiter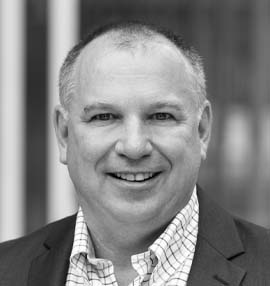 Categories:
Sales
New Graduate
Apply Online
If your qualifications are a match for this position please apply online for immediate consideration. Thank you for your application.
Position Applying For:
Sales Development Representative (SDR)
*If you experience trouble submitting your resume' here, please email the recruiter directly, you can find the recruiter's email address next to photo of the recruiter above, or contact your our local office.