Sales Manager – Construction
Our client is a growing company in the construction industry in London, Ontario and they are looking for a Sales Manager to cover all of Canada and the North Eastern States.
As a key member of the Executive Management team, the Sales Manager will report to the Vice President of operations and assume a strategic role as part of the Senior Management Team. In collaboration with the executive leaders, the Sales Manager will have the responsibility for strategic planning, implementing, managing, being involved with the independent architectural representatives out of office and being fully responsible for the entire sales team and their successes. This would include team meetings, compliance, risk management, forecasting, strategic planning, and relationship management. Beyond day-to-day sales responsibilities, the Sales Manager is expected to be an advisor and strategic thought partner for the business, offering analysis, input and recommendations on the strategy and future growth of the company.
Key Responsibilities:
Develop & lead sales team
Develop scalable, reliable processes to support a variety of businesses and ongoing growth
Maintain a high-functioning sales team
Evaluate and implement best practices for processes and internal controls
Foster an environment conducive to high performance, collaboration and engagement
Lead a team of 5-6 people, 10-13 independent architectural representatives, provide regular feedback and coaching to support performance management and career development
Reporting
Create a robust and efficient sales reporting system producing accurate, comprehensive and timely monthly reporting to enable the management team to operate effectively
Drive the design and implementation of an effective, dashboard-based Executive Information System (EIS)
Provide timely and accurate analyses
Sales Systems
Help manage relationships with external independent architectural representatives and managing performance against service level agreements in coordination with the internal sales team
Provide sales leadership in the analysis of sales requirements and sales investment decisions
Drive operational efficiencies and data integrity through systems integration and enhancing user knowledge
Oversee implementation planning and execution of sales projects
Compliance & Risk Management
Develop systemic approach to assessing sales risk
Manage the biannual and yearly review process in an efficient manner
Ensure that effective internal positions and data for sales tracking are in place and ensure accurate reporting
Continually assess the company's risk management approach, identify target risk levels, and recommend strategies to manage risk accordingly
Forecasting & Strategic planning
Evaluate and advise on the financial impact of long range planning, and the introduction of new programs/strategies
Manage processes for sales forecasting, budgets and reporting
Prepare detailed sales models/analysis to assist with future growth, acquisition and other management decision making
Interface with division managers and other key executives
Establish and maintain strong relationships with senior executives to identify their needs and seek to deliver a full range of business solutions
Work closely with senior management to maintain positive and trusted relationships
Advisor & Relationship Management
Drive strategic initiatives to identify and capitalize on growth opportunities including acquisitions
Provide recommendations to enhance sales performance and business opportunities in North America
Develop and maintain relationships with external sales partners
Provide executive management with advice on the sales implications of business activities
Be an integral part in image programs
Human Resources
Assist the Owners in the design of the management compensation system that appropriately motivates divisional managers and other members of the senior leadership team and that aligns to corporate objectives
Provide advice to divisional managers regarding planning, performance management process and employee communication
Experience and Requirements:
Bachelor's or honour's degree in business administration
At least 5 years progressive experience in managerial roles within the sales industry
Strong interpersonal and communication skills, with the ability to communicate and effectively manage across multiple levels and locations
Motivated individual who wants to be part of a dynamic and growing company
Strong problem solving and creative thinking skills; ability to challenge the status quo and drive changes in a professional, positive, and collaborative manner
Experience in a job shop manufacturing environment will be viewed as an asset
Strong Microsoft and computer skills
High level of integrity and dependability with a strong sense of urgency and results-orientation
Preference will be given to candidates with construction industry experience
Willingness to take on additional challenges as the role and organization evolves
While we appreciate all inquiries, only qualified candidates will be contacted.  Please forward resumes to Kyle Provost at Summit Search Group [email protected].
Summit Search Group is a fair and equitable search firm. We welcome and encourage applications from people with disabilities. Accommodations are available on request for candidates taking part in all aspects of the recruitment and selection process.
Job ID
SM200818
City
Toronto, ON
Remuneration
TBD
Recruiter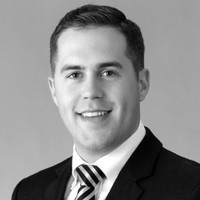 Apply Online
If your qualifications are a match for this position please apply online for immediate consideration. Thank you for your application.
Position:
Sales Manager – Construction