Sales Manager – Foodservice
The Sales Manager will manage and develop FoodService business as well as identify and build new business in Ontario markets. The primary responsibility will be to provide leadership and strategy development for management of the designated Broker network & Broadline Distributor accounts, with the focus on a foodservice products portfolio. Leadership of programming and initiatives to support Independent end user sales, Regional and National Chain Operator listings and broker management to optimize execution is critical.
Responsibilities:
Achieve sales and financial targets based on annual budgets for the assigned customer relationships.
Maintain direct sales management relationships with the Regional BU's or Opco's of national Broadliners and Regional Broadliners  to:
Ensure Regional and Chain listings are implemented
Build Independent Street business through Distributor Sales Reps and supporting Broker team
Implement/execute agreed upon Distribution programs or Preferred Vendor designations
Manage local funding investments to support baseline and incremental volume growth
Management and strategic business planning of current customers leading to incremental sales growth, effective financial management and improved customer relationships.
Engage with senior decision makers and build the strategic business case to differentiate the company, attract the interest and address the needs of distributors. Build a target plan and develop a process for management/measurement of progress and resources needed to achieve success.
Management and leadership of RFP/Account specific product development/customer feedback on current products.
Engage cross functional team utilizing the established processes of the organization.
Provide a financial review and outlook for the assigned customers each period and participate in a bi-annual customer review/plan.
Conduct Product Knowledge training with Distributor and Broker sales teams
Establish broker business plans, supervise contract management and execute annual review/score carding/objective setting process for all brokers.
Work very effectively cross functionally and develop an understanding of the key elements and functional areas of the business (Operations, Customer Service, Marketing, Finance, etc.). Partner with Foodservice team across business units for this company with the parent company to drive business growth and strategic advantage.
Management and reporting of period expenses, and trade accruals/rebates. Processing /clearing of Distributor deductions
Participate in all organizational personal objectives and competencies development plans processes.
Required Skills and Knowledge:
A strategic thinker with sound business judgment that understands Foodservice.
Strong customer orientation, attention to detail and effective communicator both in written and verbal form; actively seek customer feedback and immediately responsive to concerns.
Highly skilled interpersonally to form effective and respectful relationships with colleagues and cross functional team members within the organization
Advanced proficiency in use of MS office Suite, especially PowerPoint and Excel.
Education and Experience:
Undergraduate degree is required; MBA is an asset.
7+ years of experience in senior sales and/or marketing roles, in the food service industry.
Direct current experience/relationships with FS Broadline Distributors within the Region along with general industry dynamics.
Recent experience managing broker networks, including regional and national models
Extensive track record of results with the ability to quickly adapt previous experience and deliver incremental sales in year one.
Application Instructions: 
To apply, please send a resume to Shannon Terpstra at terpstra@summitsearchgroup.com 
Job ID
City
Oakville, ON
Remuneration
Recruiter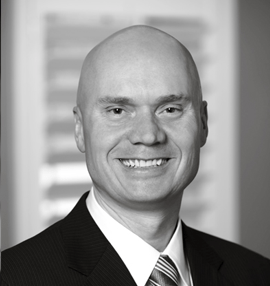 Categories:
Sales
Sales Management
Apply Online
If your qualifications are a match for this position please apply online for immediate consideration. Thank you for your application.
Position Applying For:
Sales Manager – Foodservice
*If you experience trouble submitting your resume' here, please email the recruiter directly, you can find the recruiter's email address next to photo of the recruiter above, or contact your our local office.