Sales Manager – Telecommunications Solutions
Our client is a leader in providing telecommunications solutions to the Canadian business market.  In order to continue their growth, they are looking to bring on board a driven and highly sales focused  Sales Manager for the Government of Canada (GOC).
The successful candidate will have experience with managing teams who have sold mobility or communications solutions to the Canadian Federal Government.  A deep understanding and relationships in Shared Services Canada is also critical.  Working in partnership with a number of cross-functional teams, you will be accountable for delivering the GOC business plan.
You will coach, develop and support a group of sales representatives who are responsible for retaining and growing mobility revenue. You will also develop and leverage an expertise to manage the sales wireless products, services and applications to our corporate customers.  In addition, you will be required to increase presence with the GOC.
This is an excellent opportunity for an individual looking to work in a high profile, dynamic and challenging environment.
What you should expect:
Develops a business plan and sales strategy for the market that ensures attainment of company sales goals and profitability.
Responsible for the performance and development of the Sales Representatives.
Prepares action plans for effective search of sales leads and prospects.
Initiates development of action plans to penetrate the Government of Canada.
Assists in the development and implementation of marketing plans as needed.
Conducts one-on-one review with all Sales Representatives to build more effective communications, to understand training and development needs, and to provide insight for the improvement of Sales Representatives' sales and activity performance.
Provides timely feedback to senior management regarding performance.
Provides timely, accurate, competitive pricing on all completed prospect applications submitted for pricing and approval, while striving to maintain maximum profit margin.
Maintains accurate records of all pricings, sales, and activity reports submitted by Sales Representatives.
Assists Sales Representatives in preparation of proposals and presentations.
Controls expenses to meet budget guidelines.
Adheres to all company policies, procedures and business ethics codes and ensures that they are communicated and implemented within the team.
Recruits, tests, and hires Sales Representatives based on criteria agreed upon by senior management.
Insures that all Account Executives meet or exceed all activity standards for prospecting calls, appointments, presentations, proposals and closes (sales cycle).
Delegate's authority and responsibility with accountability and follow-up.
Sets examples for Sales Representatives in areas of personal character, commitment, organizational and selling skills, and work habits.
Conducts regular coaching and counseling with Sales Representatives to build motivation and selling skills.
Maintains contact with all clients in the market area to ensure high levels of client satisfaction.
Demonstrates ability to interact and cooperate with all company employees.
Key Deal / RFP Management through direct and indirect resources.
What you should brings:
University Degree
Minimum 5 years Sales Management experience
Strong communication and presentation skills
Ability to influence and negotiate
Experience with Leadership Development and Change Management
Valid driver's licence
This is great opportunity to work for a well recognized and respected business. Please send resume to Shannon A. Terpstra…    terpstra@summitsearchgroup.com
Please include a summary of your related experience and why you feel you are a good fit. Proof of your achievements will be required!
Job ID
City
Ottawa, ON
Remuneration
Recruiter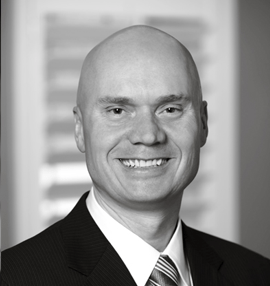 Categories:
Sales
Sales Management
Information Technology
Apply Online
If your qualifications are a match for this position please apply online for immediate consideration. Thank you for your application.
Position Applying For:
Sales Manager – Telecommunications Solutions
*If you experience trouble submitting your resume' here, please email the recruiter directly, you can find the recruiter's email address next to photo of the recruiter above, or contact your our local office.