Sales & Marketing Operations Manager (SaaS)
Sales & Marketing Operations Manager (SaaS)
Our client is considered an innovative leader in their industry and some of the largest companies in the world use their technology.  Based here in Vancouver they are experiencing significant year-over-year growth.
As they are growing out their sales team across North America, they are adding a Sales/Marketing Operations Manager to their team
As the Operations Manager, you will analyze the sales pipeline and all sales & marketing activities to provide key insights that will help grow pipeline and accelerate time to revenue. You will be tasked with implementing, monitoring, managing and reporting on sales/marketing KPI's and optimizing everything for reliability, repeatability and scalability.
You will be a strategic contributor and play a pivotal role in not only gathering data insights but also translating these insights into meaningful findings to align with business goals and drive results. You will help evolve our current measurement and attribution framework to provide deeper insights on the impact of our sales and marketing efforts. You have a passion for data, and a collaborative spirit that lends itself to partnering with key stakeholders to create solutions that link campaign goals with business objectives and create winning growth strategies.
You'll work cross-functionally with sales, finance, and product management to build models that help us better understand areas for growth, create KPIs that measure and monitor our progress and perform ad-hoc analysis diving into the impact of individual campaigns, investments, and initiatives.
KEY RESPONSIBILITIES
Coordinate & produce monthly forecasting, chart trends and offer insights for sales performance, campaign effectiveness, solution value, and use case benefits
Support the Senior Management Team with forecast reporting and management
Manage and support the assignment of sales quotas and compensation plans
Define markets and segments and identify growth opportunities in geographic regions
Perform competitive research and identify strengths, weaknesses, opportunities and threats of identified solutions
Own and document customer journey and success stories
Track, analyze, and report on various marketing campaigns to evaluate success, measure ROI, and determine best practices
Provides and conducts analysis of sales, marketing and business data to tell a story, crafting insights to formulate strategies to improve adoption, engagement and retention
SKILLS & QUALIFICATIONS
Bachelor's or Master's degree in marketing, finance, business or related discipline
Minimum of 5+ years working as a marketing analyst at a B2B SaaS company
In-depth experience working with complex data sets to understand performance, optimize campaigns, drive decision-making, and measure outcomes using a variety of tools including Excel, Salesforce, SalesLoft, Pardot, Google Analytics, Google Adwords, and more
Exceptional quantitative, analytical and problem solving skills with the ability to draw insights and recommendations from analysis and present proposals to internal stakeholders
Strong written and verbal communication skills
While we appreciate all inquiries, only qualified candidates will be contacted.
Job ID
KL242
City
Vancouver, BC
Remuneration
Recruiter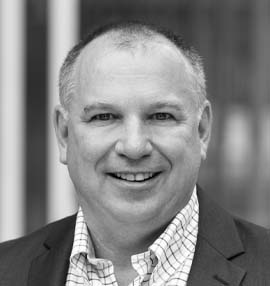 Categories:
Marketing
Sales
Apply Online
If your qualifications are a match for this position please apply online for immediate consideration. Thank you for your application.
Position Applying For:
Sales & Marketing Operations Manager (SaaS)