Sales Representative – Wireless Business Services
SALES REPRESENTATIVE – Wireless Business Services
Our client is eager to hire a Business-to-Business Sales Representative in the Vancouver area. Our client is a very successful leader in the exciting wireless communications industry. As a Sales Representative you will be tasked with exploring the local market place in search of organizations that could use a trusted wireless communications provider. While seeking out new organizations to call on, you will be tasked with expanding our client's footprint in your territory. Selling the industry's leading products and services should make this an exciting role for someone who's not afraid to make sales calls and ask for the business.
The successful candidates will be skilled in solution/consultative selling, proactively creating opportunities, and will primarily focus on bringing new accounts to our client.
Responsibilities:
• Promote position and sell wireless solutions to small and medium sized businesses.
• Execute sales campaigns and create new client relationships through relationship building. This requires cold calling.
• Participate in industry trade shows and other events.
• Develop and deliver solutions to potential prospects.
• Ensure timely reporting of sales activities and results.
Qualifications:
• Self motivated sales professional who shows initiative and aggressively seeks out new business while successfully fostering existing business relationships.
• Strong planning, organizational and time management skills.
• Have good communication: problem solving, written, oral and presentation skills.
• Strong ability to build rapport with others.
If you have 2-3 years of Business-2-Business experience you should explore this opportunity.
Job ID
DL423
City
Vancouver, BC
Remuneration
Recruiter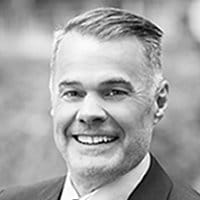 Apply Online
If your qualifications are a match for this position please apply online for immediate consideration. Thank you for your application.
Position:
Sales Representative – Wireless Business Services