Saltwater Production Area Manager – Tofino
Saltwater Production Area Manager – Tofino
We are excited to partner with our client, Cermaq Canada, to assist them in filling the role of Area Manager to their West Coast Saltwater Operations area based out of Tofino.
The Role: As an Area Manager, you will oversee 4 or more seasite farms, provide leadership, overall management and direction in all aspects of Saltwater salmon production.
Remuneration: Cermaq Canada offers a competitive salary and a corporate bonus.
Accountabilities:
Under the supervision of the Regional Production Manager, you will lead and direct biological financial and production goals, monitoring results and adjusting productions schedules to maximize performance and ensure production remains within our biological and financial targets.
This role oversees the preparation of Cermaq's sites for receiving smolts, and maintaining the continuity of operations by ensuring sites have the resources required to meet production targets.
Position Requirements:
University degree in Biological Science or an equivalent combination of education and/or experience
Minimum 3 years' experience in a management role in the aquaculture industry with a focus on fin fish production
Flexible scheduling arrangement
A safety-orientated mind set with proven teamwork and interpersonal communication skills
This position will qualify for company paid shared accommodations in Tofino for Monday to Friday business use for employees who maintain a permanent residence outside of the community. Or the successful candidate could be provided with a living allowance for maintaining a permanent residence in the Tofino/Ucluelet area.
Cermaq Canada is committed to training and promoting our employees. If you are currently an employee of Cermaq Canada or Cermaq Canada Processing and feel that you could contribute your qualifications to fill this important role within our company, please forward your resume in writing, quoting, "Cermaq Canada – Area Manager" in the subject line to Wynne To at wynne.to@summitsearchgroup.com. 
Cermaq Canada is an equal opportunities employer who provides a workplace that is free of discrimination.
Cermaq Canada has a progressive view of reconciliation with Indigenous peoples. Although wholly committed to hire the best candidate available, we strongly encourage applications from Indigenous peoples for this role.
Job ID
WT140
City
Vancouver Island, BC
Remuneration
Recruiter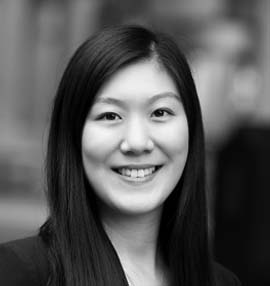 Categories:
Operations
Management
Other
Apply Online
If your qualifications are a match for this position please apply online for immediate consideration. Thank you for your application.
Position Applying For:
Saltwater Production Area Manager – Tofino