Senior Biologist, Fish Health
We are excited to partner with our client, Cermaq Canada, to assist them in filling the role of Senior Biologist based out of Campbell River.
The Role: The Senior Biologist advances the vision by providing leadership in the area of saltwater aquatic biology including the biological health of the fish and all other monitoring of non-salmon biological aspect to ensure a healthy production environment that reduces mortality.
Remuneration: Cermaq Canada offers a competitive salary and a corporate bonus.
Base Location: Campbell River Administration Office
Travel Requirements: Frequent regional travel required, some national or international

Department: Fish Health
Reports to: Veterinarian
Responsibilities:
Customer Leadership
With an awareness of the production cycle, be able to understand the importance of the saltwater production of premium quality fish
Advise and implement changes in the certification of production for continual improvement processes that provide Cermaq with world class certifications
Operational Leadership
Advises and collaborates with the Fish Health Director on biological aspects related to environmental impact formally and informally on a regular basis that reflects accurate and current information including risk assessments
Assist with the design and implementation of environmental strategies to optimize fish health, quality, production efficiencies and welfare throughout the saltwater life cycle of the salmon
Develop the predictive analytics from accurate data that will permit the daily and long-term decision making to remove or reduce risk to the health of the fish stock
Develop and implement environmental mitigation strategies for specific aquatic biology challenges so that the risk to stock is reduced or eliminated
Provide information and interpretation of data for those who are consulting with rightsholders and stakeholders that speaks to the sustainability of the operations
Direct the monitoring program for aquatic biology so that employees are providing meaningful data that can be accurately analyzed

Design, instruct and monitor the quality of the related training programs

Participate in research and development projects with meaningful contributions that include aligning them to production needs or risks
Proactively communicate to Cermaq management critical environmental and biological information to ensure effective decision making that minimizes risk
Reporting out compliance related to fish health according to condition of licenses
Sustainability Leadership
Design and implement the relevant Cermaq Canada Management System sections that keeps to the corporate commitments
Reporting out of fish health sustainability aspects for global audiences accurately and in a timely manner
Collaborates in research projects with internal and third parties that is focused a clearer understanding of aquatic conditions while ultimately guiding operations for improved production
People Leadership
Promotes compliance to all safety procedures to ensure the health and well-being of all persons
Promotes a positive workplace that treats all persons with respect and dignity devoid of discrimination, bullying and harassment
Collaborates with Management with a focus on customer service that keeps to the corporate commitments
Leads self being mindful of the core values and leadership principles that guide all employees at Cermaq for example;

Leads self to ensure collaborative and efficient teamwork both internally and with other departments
Encourages the development of others to their maximum potential to ensure efficiency and engagement
Promotes the morale of all employees to keep engagement high and reduce turnover
Job Requirements:
Education, Experience and Skills
Minimum a Bachelor of Science with a preference for a Masters in Aquaculture Related Field
Minimum of 3 years' experience with analysis of biological monitoring including field work
Experience with research projects required
Experience working in the saltwater salmon production required
Project management of multiple projects at a time with software experience
Proven interpersonal and communications skills that promotes collaboration
SVOP boating skills are preferred
Physical Job Requirements
Capable of boat, car and plane travel
Cermaq Canada is an equal opportunities employer who provides a workplace that is free of discrimination.
Cermaq Canada has a progressive view of reconciliation with Indigenous peoples. Although wholly committed to hire the best candidate available, we strongly encourage applications from Indigenous peoples for this role.
To apply, please email your resume to Chad Rutherford at [email protected]
Please note that only those candidates who meet the criteria will be contacted.
Job ID
VCR2020-49
City
Campbell River, BC
Remuneration
$60,000 /Year
Recruiter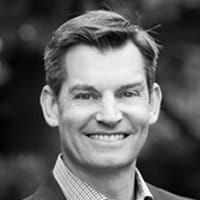 Apply Online
If your qualifications are a match for this position please apply online for immediate consideration. Thank you for your application.
Position:
Senior Biologist, Fish Health