Senior Manager, Project Planning & Implementation
Summit Search Group has been engaged by their partner,  Cambrian Credit Union, to recruit a Senior Manager, Project Planning & Implementation to join their organization. The Senior Manager, Project Planning & Implementation will work in collaboration with senior leaders and stakeholders across the organization, in alignment with Cambrian's core innovation strategies, to develop and implement projects that modernize business processes, create efficiency, deliver value and enhance the member experience.

The Senior Manager, Project Planning & Implementation will lead the coordination of Cambrian's large-scale (enterprise wide) innovation projects, managing a detailed project calendar that aligns resources and time-lines with other core department projects, banking system enhancements and known vendor installs.
Role Responsibilities 
Work closely with Senior Management to maintain an understanding Cambrian's strategy, vision and business objectives. With a continuous focus on advancing Cambrian's core innovation strategies and operational performance, lead the planning, coordination and delivery of corporate strategic priorities that accelerate success and expand opportunities for future growth.
Lead the end-to-end delivery of large and/or complex corporate projects in a variety of business lines while meeting the approved scope, cost, schedule and quality of the project. Manage several projects at any given time, with horizons that can range from short to long term depending on size and complexity.
Establish the project scope and resource requirements. Create project plans and manage dependencies, collaborate with stakeholders to enable efficient and effective achievement of project outcomes. Provide ongoing communication and updates to the sponsor from project kick-off to conclusion.
Identify and work closely with various internal partners as required (such as HR, Operations, Administrative Services & Information Systems Technology, etc), leveraging their expertise and support for a successful project implementation.
Coordinate Cambrian's annual project calendar in partnership with Senior Management. While not directly responsible for specific department projects and banking system enhancements, provide organizational leadership coordinating these with large-scale innovation projects and the adoption of project management principles – maximizing the utility of all available resources for a successful implementation.
Work closely with the Human Resources on change management strategies relating to project implementation and delivery. Coordinate and plan communications, training and ongoing support to assist employees in adapting to changes and ensure a smooth transition from implementation to a steady state.
Provide leadership and foster a positive work environment that promotes member service, quality, innovation and teamwork, ensuring timely communication of any issues.
Maintain current and relevant knowledge of emerging issues, trends and regulatory changes in the financial services sector. Decision Making & Freedom to Act Under executive direction; develops enterprise-wide project management standards and proactively leads ongoing Executive Sessions monitoring the implementation progress of core innovation projects, making appropriate recommendations on priorities, direction and/or scope. Work is complex and requires considerable judgement to make decisions within generally defined managerial practice and credit union policy.
Who You Are
Post secondary degree or diploma in Business, Administration or an equivalent area of study.
Project Management Professional (PMP) certification
Minimum 5 years of experience in planning and implementing significant projects in a professional corporate environment
Knowledge of LEAN methodologies and experience using LEAN tools to add increased value
Good knowledge of budgeting and resource allocation procedures
Self-motivated; the ability to work both independently and collaboratively with multi-functional teams, both as a leader and team member
Ability to break a problem into logical components with structured thinking and the ability to find ways of solving or pre-empting problems in the areas of people, business process and technology.
Superior interpersonal skills, leadership and influential capabilities; highly developed relationship management skills to effectively manage relationships both internally and externally
Exceptional presentation and written communication skills.
Ability to work well in an environment with multiple and often changing priorities.
If this new opportunity speaks to you, and you would like to learn more, please apply to Jessica Willis, [email protected]rchgroup.com / (204)926-8557, or Matt Erhard, [email protected]/ (204) 926-8896 for more information.
Job ID
WJ314
City
Winnipeg, MB
Remuneration
Recruiter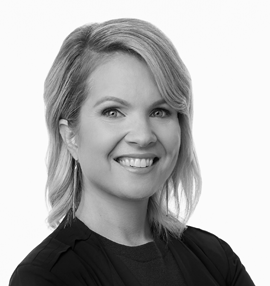 Apply Online
If your qualifications are a match for this position please apply online for immediate consideration. Thank you for your application.
Position:
Senior Manager, Project Planning & Implementation