Senior Mortgage Underwriter, Burnaby; SL 1007

Senior Commercial Mortgage Underwriter, Burnaby; SL 1007
Our client, one of the highest growing teams for a major mortgage broker, across Canada, offers a cutting-edge service. This team has a high touch customer service offering, as a result, is overwhelmed with volume.
To streamline this growth and exceed client expectations, the team is looking to add a seasoned mortgage underwriter (commercial).
The benefits to choosing this organization:
Strategic planning: play a critical role in a high grossing but well balanced team; best of both worlds, make money but be valued and supported
Growth: take on more responsibility as the team grows
Compensation: seeing that you're an efficient underwriter, the potential to earn is there; never worry about deal flow
This is a tight knit team; all are considered family
The details of this career opportunity:
Partner with Senior Broker and the support team to improve underwriting processes; support the strategy and execute on the company's action plan
Engage with new and existing customers to collect pertinent details; package and present deals to FIs
Communicate, as needed, with clientele on matters relating to mortgage lending; this is not a sales role
Work at a fast paced in the exciting business of mortgage brokerage
Be that trusted adviser you are, and teach those around you
What makes you qualified:
3+ years of: mortgage underwriting, mortgage lending, credit lending, commercial lending, commercial underwriting
Proven ability to work in a fast-paced team environment
Track record in: process improvement, data collection, CRM input, and scheduling, and communication with FIs
Mid to high level of business acumen and polish
Must have a fun personality! Ability to work hard but have a good laugh from time to time
Proven ability to measure and report activity to management and team members
Language skills MUST: English, Chinese (Cantonese, Mandarin)
Compensation:
$55,000+ base salary plus – commission plan taking candidate to: 100,000 – 120,000
To apply, please email your resume to, my associate: Wynne To at [email protected]
I would like to thank all candidates in advance for their interest, but only those being considered for the opportunity will be contacted.
Job ID
SL 1007
City
Vancouver, BC
Remuneration
Mix of salary and commission: $100,000 - $120,000
Recruiter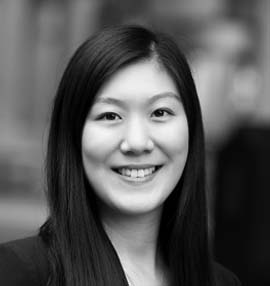 Categories:
Accounting and Finance
Other
Apply Online
If your qualifications are a match for this position please apply online for immediate consideration. Thank you for your application.
Position Applying For:
Senior Mortgage Underwriter, Burnaby; SL 1007