Senior Portfolio Manager (Financial Services)
AKA……BC REGIONAL VP of SALES
Our client is a leader in the investment community. Currently they are searching for highly qualified financial sales specialists to join their team as a BC Regional Vice President (internally known as an Outside Sales Person). A qualified candidate has previous success selling portfolio management services to individual stock market investors, is goal-oriented, articulate, and meets minimum BCSC requirements to be registered as a portfolio manager.
Our client manages portfolios for high-net-worth private clients and some of the world's preeminent institutions.
The Opportunity
Sell to high net worth individual stock market investors
Highly lucrative compensation structure
Work for an investment firm with a respectable track record in both bull and bear markets
Have the flexibility to work remotely from your home-office
Focus primarily on bringing new investors to our clients multi-billion dollar Private Client Group
Duties and Responsibilities
Contact and qualify high net worth prospective clients
Travel and meet with high net worth investors to explain the merits of the Private Client Group
Bring in new assets to the firm using a highly professional consultative sales approach
Operate and represent our client with the highest level of integrity and work ethic
Benefits
Competitive Base Salary
Uncapped Commission
Bonus Potential
Qualifications
Minimum of five years of success specifically selling to stock market investors
Minimum of six-figure earnings in each of the past three years
CFA Level 1, CIM, and/or MBA in Finance
Past portfolio management or investment advising experience
Previous or current registration as Associate or Full Advising Representative preferred
Quantifiable track record of individual success closing new investor business
Acclimated to sustaining effective and efficient activity levels
Dynamic phone and in-person sales skills
Highly competitive in goal-oriented sales profession
Job ID
DL436
City
Vancouver, BC
Remuneration
$100K Base Salary plus incentives
Recruiter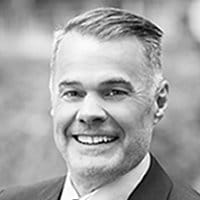 Apply Online
If your qualifications are a match for this position please apply online for immediate consideration. Thank you for your application.
Position:
Senior Portfolio Manager (Financial Services)