Senior Product Manager- Global Medical Technology Company!
Summit has partnered with a Global Medical Technology company in their hunt for a dynamic, experienced, and engaging Senior Product Manager!
Job Overview
The incumbent assists with the development and is responsible for the implementation of sales and marketing programs for a specific product line,
including developing and analyzing sales reports to provide market trends, providing support to
both internal and external sales staff, product portfolio management and establishing optimum
levels of inventory within their respective portfolio. This individual must serve as a contributing
member of the Marketing team while championing companies' Mission and Values.
Functional Responsibilities:
Develop and implement national product launches, product phase out and product support and maintenance plans
Develop and manage a complete marketing program for the successful introduction, marketing and sale of the products
Monitor and manage product life cycles (forecasting) and portfolio messaging
Represent the specific portfolio at regional, national and international conferences, meetings and symposia
Assist with the development of strategic business plans to respond to trends and aggressively grow the specific portfolio
Provide recommendations and insights to management regarding the specific portfolio
Provide support to the sales force through product information, customer visits, troubleshooting, assistance with product information sessions, promotion of new products, nurse in-servicing and medical education meetings
Manage the development and distribution of marketing materials and promotions for the specific portfolio and curriculum for educational initiatives
Provide support and pricing to the marketing and sales managers for RFPs including recommendations for price points, product selections and configurations, as well as provide product information for the proposal
Manage statistical sales reporting systems to provide market trend analysis reports
Other duties as assigned by your manager
Product Manager – Job Description
Knowledge & Skill Requirements
Strong communication skills, both written and oral
Strong presentation skills
Ability to work on multiple projects with tight deadlines
Ability to learn new concepts and apply them in a functional setting
Ability to consistently produce accurate, professional work
Ability to travel (up to 30% of the time)
Self-starter with the ability to show significant initiative in problem resolution
High energy level with strong people skills and a positive attitude
Good rapport with internal stakeholders and external sales force
Ability to thrive in a high intensity environment
Education & Qualifications
University Degree (Preferably in Sciences/Kinesiology, HealthCare and/or Business or Marketing) preferred; completed post-secondary education program required
Previous experience in Marketing or Sales an asset
Medical background or experience an asset
Bilingual abilities are an asset (French and English)
Summit Search Group is a fair and equitable search firm. We welcome and encourage applications from people with disabilities. Accommodations are available on request for candidates taking part in all aspects of the recruitment and selection process.
Job ID
SP021419
City
Burlington, ON
Remuneration
Recruiter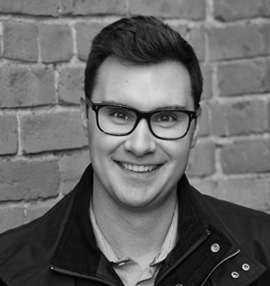 Categories:
Marketing
Sales
Apply Online
If your qualifications are a match for this position please apply online for immediate consideration. Thank you for your application.
Position Applying For:
Senior Product Manager- Global Medical Technology Company!