Senior Regulatory Affairs Associate-Pharmacovigilance
In this position you will act as the Subject Matter Expert on all pharmacovigilance activities for our client. You will be responsible for the timely collection, assessment and submission of adverse event (AE) reports within the established time frames and in compliance with global regulatory requirements. You will also be responsible for creating and maintaining tracking in safety database and routinely provide metrics, while performing other pharmacovigilance operational tasks as required. Including SOP preparation, eCTD compliant documents and safety reports. You will work closely and collaboratively with corporate teams and consultants to ensure that appropriate processes and structure are in place to enable a compliant pharmacovigilance system.
Responsibilities
Acts as a subject matter expert in all matters pertaining to Pharmacovigilance (PV) regulation for USA, Canada and EU and Good Pharmacovigilance Practices (GVPs).
Maintains close working connections with corporate teams and provides operational recommendations to facilitate compliance with PV requirements (USA, Canada and EU).
Maintains a detailed understanding and continuous awareness of the regulatory intelligence associated to PV (e.g. regulations, directives, GVPs) and effectively ensures timely communication of all related Regulatory intelligence to the Regulatory Affairs Manager and VP
Creates relevant SOPs and ensures appropriate PV processes are in place for the receipt, collection and submission (as applicable) of Safety reports, literature review and Safety follow up.
Maintains a state of inspection readiness by maintaining appropriate documentation/evidence that demonstrates the efficient and compliant functioning of the PV operations.
Plays a lead role in the preparation, facilitation and coordination of internal/external audits and inspections, as it related to PV activities, in collaboration with the Quality team.
Document preparation
Prepares the safety information for monthly and annual reports in cooperation with the Clinical team. Where applicable ensures Health Authority submission compliance of Aggregate Reports (e.g. DSUR).
Responsible for timely Safety submissions of AE reports, initial and follow-up to the Regulatory agencies and external partners.
Works closely with the Clinical team and other concerned corporate teams to compile a response to Safety reports Information requests by Regulatory Agencies.
Participates in the preparation of Safety Management Plans.
Works with the Clinical team to draft the Development of Overview of Safety, Benefits and Risks Conclusions, and the Summary of Clinical Safety CTD sections as needed, as well as the Safety Specification of the product (non-clinical and clinical), Pharmacovigilance plan and Risk Managements Plans.
Supports the RA team for preparation of documentation associated to the clinical and non-clinical development, regulatory submissions, meeting requests and briefing documents non-clinical and clinical information and other interactions with the regulatory agencies.
AE databases and trending
Works closely with the Clinical team and external consultant on the development of the PV structure, safety reports database and related processes.
Performs on-going RA review of adverse events reports, monitors trends, develops trending and analytics tools.
Participate in recurrent reviews of Adverse events with the Clinical team and CROs and safety signals discussions.
Other
Authors and maintains PV-related training.
Collaborates with the team to develop internal tools for the management of Safety submissions and preparation of eCTD compliant documents.
Provides support to the regulatory team for the final packaging/publishing of regulatory submissions.
Qualifications
A Bachelor's degree or advanced diploma in a life science; post-graduate certificate in RA, Pharmacovigilance etc. is an asset
At least5 years of experience in regulatory affairs and/or regulatory operations supporting the clinical and pharmacovigilance activities
2 years of experience in preparation of eCTD compliant regulatory submissions
Experience in development of biologics (vaccine, oncology)
Additional PV training will be provided
For additional information regarding this unique Biotech opportunity, please contact Cynthia McCutcheon: [email protected]
Summit Search Group would like to thank everyone who applies. Only candidates whom meet the criteria will receive follow up communications.
Job ID
SM125
City
Halifax, NS
Remuneration
Depends on experience
Recruiter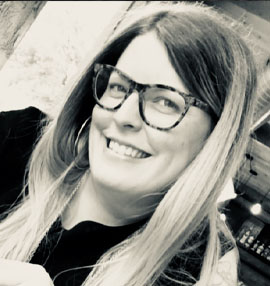 Apply Online
If your qualifications are a match for this position please apply online for immediate consideration. Thank you for your application.
Position:
Senior Regulatory Affairs Associate-Pharmacovigilance