Service Manager – HVAC Industry!
Excellent opportunity to join this growing Industry Leader within the HVAC space!!!
The Install Manager is accountable for planning, managing and continually improving to ensure that the growth, customer service, productivity and financial objectives are driven to a standard of excellence for field operations through regular coaching and collaboration with team members and 3rd party partners. .
What you should expect: 
Collaborate with all local Manager(s) to plan, budget and deliver on P & L targets
Ensure staffing plans are forecast, updated and delivered to maximize customer service and meet our service commitments
Measure, monitor and drive achievement of all Operational metrics and provide appropriate reporting and analysis
Lead and support the development of a Growth through Service mentality that drives customer satisfaction and future business growth
Coach and manage a team of Technical professionals to maximize their performance, engagement and achievement of objectives
Drive excellence through our 3rd party partners by finding, selecting, and negotiating agreements with partners who are committed to strategy and goals. Manage these relationships to ensure these vendors deliver on all our key metrics and standards
Perform regular reviews of cost, quality, safety and productivity metrics, setting plans and executing these effectively to drive optimal performance of Operations team and 3rd party partners through goal setting, observation, coaching and reviews
Partner and collaborate with other stakeholders (i.e. Quality, Project Management, Training, HR, Regulatory) to continually improve team performance
Drive 'destination of choice' for team members, customers and 3rd party partners by setting a standard of service excellence and engaging team members/3rd party partners to support this standard
What you should bring:
You are a determined self-starter with a high degree of integrity, sense of urgency, passion for high performance and attention to detail who thrives working in a team environment and individually
Must have completed a Post-Secondary degree
Gas Fitter 2 license and/or 3-5 years of progressive experience overseeing a field operations team within the HVAC industry is an asset
Sales experience and a demonstrated ability to meet sales quotas would be an asset
Demonstrated results in driving process control, productivity/quality improvement
Excellent communication (written, verbal and presentation), interpersonal skills along with innovative thinking and problem solving skills
Highly motivated to succeed with the ability to build team spirit, motivate team members and encourage collaboration
Professional negotiation skills with the ability to influence and drive change
Strong initiative to drive results with speed of implementation
Strong ability to develop effective relationships with team, internal and external stakeholders
Ability to challenge the status quo and help drive change
Experience in a management role within a unionized environment is an asset
Knowledge and technical experience within the HVAC and/or water heater industry an asset
Please send resume to Shannon A. Terpstra… terpstra@summitsearchgroup.com
Job ID
City
Barrie, ON
Remuneration
Recruiter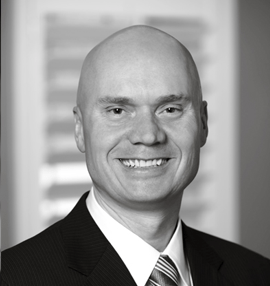 Categories:
Marketing
Project Management
Sales
Sales Management
Management
Apply Online
If your qualifications are a match for this position please apply online for immediate consideration. Thank you for your application.
Position Applying For:
Service Manager – HVAC Industry!