Regional Field Operations Manager – Technical Home Services Industry
Our well branded client offers technical home services to customers across Canada.
The Regional Operations Manager is responsible for planning, leading, organizing and executing operations to maximize the region's productivity, lead generation, health & safety, inventory management, capital expenditures and customer experience while ensuring that they do so within budget. This individual will impact the region by providing guidance, leadership and coaching to the regions Service Managers and Install Managers.
What you should expect:
Collaborate with the region's Service Managers and Install Managers to plan, budget and deliver on operational objectives
Instill a culture and understanding of the imperativeness of Health & Safety in the region, ensuring adherence to H&S practices and policies
Be the regional champion for Customer Experience ensuring that the managers, culture and processes drive customer experience improvement
Responsible for monitoring, measuring and implementing best practice initiatives to ensure that productivity improvements are realized across all metrics
Lead and support the development of a mentality that drives growth through service and improves on technical lead and conversion rates
Instill controls and practices in Inventory management to optimize product/part availability while understanding usage of each item
Oversee the Capital budget for the region by monitoring and optimizing capital costs
Optimize workforce planning/call allocation to maximize customer experience while maintaining budgeted costs
Align the above objectives to ensure achievement of the planned margins for the various businesses and the overall region
Manage the region's online reputation by ensuring completion of customer reviews and response to customer issues and concerns
Set and monitor manager performance objectives, goals and criteria; evaluate performance through quarterly performance reviews identifying opportunities for growth and development
Perform regular reviews of cost, quality, safety, customer experience, growth and productivity metrics, setting plans and executing these effectively to drive optimal performance of the operations team and 3rd party partners through goal setting, observation, coaching and reviews
Build a strong operations team by continual improvement in hiring, on-boarding, training and development of talent
Research and implement company and industry best practices to drive performance improvements
Work with Marketing and Sales on the introduction and operationalization of new products and services
What you should bring:
Results oriented with a robust operational knowledge; demonstrated ability to consistently meet or over-achieve business growth and profitability targets
Demonstrated results in driving process control, productivity and quality improvement
Excellent communication (written, verbal and presentation), interpersonal skills along with innovative thinking and problem-solving skills
Highly motivated to succeed with the ability to build team spirit, motivate team members and encourage collaboration
Professional negotiation skills with the ability to influence others for operational improvement
Ability to move an idea to implementation with thoroughness and speed
Strong ability to develop effective relationships with team, internal and external stakeholders
Ability to challenge the status quo and bring about positive change
Your toolbox:
Minimum of 5 years' progressive general management or operational experience within an organization that provides services to the consumer sectors; preferably within the HVAC market
Demonstrated strong business acumen, attained through completion of a business degree or related experience, with the ability to contribute to the development and execution of strategic plans. Post-secondary business education preferred
**Please note that this position requires a Criminal Background Check and Driver's Abstract be completed for potential candidates (if applicable). This check must be satisfactory in order for an employment offer to be extended unconditionally.
Application Instructions:
To apply, please send a resume to Shannon Terpstra at [email protected]
Summit Search Group is a fair and equitable search firm. We welcome and encourage applications from people with disabilities. Accommodations are available on request for candidates taking part in all aspects of the recruitment and selection process.
Job ID
ST1106
City
Cambridge, ON
Remuneration
Competitive compensation package + benefits
Recruiter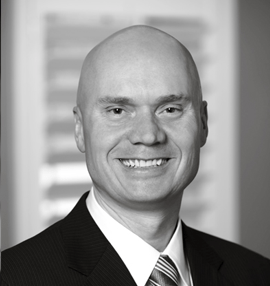 Categories:
Operations
Management
Apply Online
If your qualifications are a match for this position please apply online for immediate consideration. Thank you for your application.
Position Applying For:
Regional Field Operations Manager – Technical Home Services Industry