SITE SUPERVISOR-HIGH RISE CONSTRUCTION – RELOCATION OPPORUNITY
Our client, a Canadian owned and operated full-service construction company, is looking for a Site Supervisor with high rise experience in Calgary to lead and manage construction projects. This role is responsible for coordinating the necessary third-party contractors and suppliers in order to deliver projects according to plan. It is also responsible for maintaining positive relationships with the clients to ensure that they have a positive and successful experience with the company.
RESPONSIBILITIES:
• Supervise and coordinate daily field engineering and on-site construction activities.
• Monitor the work performance and efficiency of all employees and subcontractors to ensure project plans, budget and schedule are being followed.
• Contribute to the development of a construction plan in order to manage subcontractor activities.
• Ensure construction compliance with design requirements, schedule and budgets.
• Practice sound selection and hiring procedures.
• Ensure project materials and workmanship meet the project Quality Standards.
• Create a safe work environment throughout the jobsite by implementing the company's Safety Program.
• Document and report all injuries by filling out Notice of Injury/Accident Reports.
• Advise senior management of potential problems, work interferences or schedule difficulties while assisting in circumventing/resolving such conflicts.
• Perform additional assignments as directed by superiors or as required for successful project completion.
REQUIREMENTS:
• Experience in a field supervision role
• Previous experience with high rise construction sites.
• Ability to read and interpret blueprints and construction drawings.
• Thorough knowledge of the Alberta's Occupational Health and Safety Act and the Alberta Building Code.
Job ID
R9604
City
Regina, SK
Remuneration
Remuneration for this role is an annual salary of 160K-170K plus vehicle allowance, and RSP's and a great benefit package.
Recruiter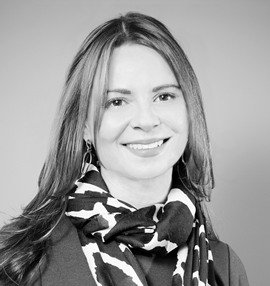 Categories:
Management
Apply Online
If your qualifications are a match for this position please apply online for immediate consideration. Thank you for your application.
Position Applying For:
SITE SUPERVISOR-HIGH RISE CONSTRUCTION – RELOCATION OPPORUNITY
*If you experience trouble submitting your resume' here, please email the recruiter directly, you can find the recruiter's email address next to photo of the recruiter above, or contact your our local office.