Sustainable Development Specialist
Summit Search Group in partnership with Cermaq Canada
is seeking a Senior Level Professional for an exciting new
Atlantic Initiative in the Salmon Industry
This position is based out of Guysborough
Sustainable Development Specialist
The Sustainable Development Specialist advances the vision and values of Cermaq Canada by ensuring that Rights holders, community, fishermen, government, and all relevant stakeholders are engaged authentically and respectfully listened to in order to create an opportunity for business development following a shared value model.  This will be a contract position to start.
The Role:
Cermaq Canada is seeking a well-rounded professional with exceptional communication skills, relationship and community development skills and the ability to be the face of the organization in Nova Scotia.  This person will have a variety of responsibilities including the following:
Sustainability Leadership:
Acts as the conduit for external media to establish and maintain relationships,
Monitor local media channels, social media and local opinion to gauge public opinion for outreach and education
Meet with individuals, associations and special interest groups
Represent Cermaq Canada at local events, government meetings, association meetings, etc
Ensures that up to date messaging is used in discussion with stakeholders
Contributes to individual and group engagement plans for Cermaq Canada
Tailoring the production of various communication materials to meet the local needs
Provide input for site development applications with a specific focus on engagement, communications and shared value initiatives
Operational Leadership:
Describe the operational excellence in all areas of our production to meet or exceed our standards
Translate technical and operational information into common language that is easily understood and accessible
Create transparency of information that builds trust and long-term relationships with First Nations, Governments, stakeholders and communities.
Deliver on Cermaq's key narratives and support the company's engagement goals
Using a shared value model seek opportunities for mutual benefit of Cermaq and other parties
Describe the audit programs and continual improvement processes that provide Cermaq with world class certifications
Work closely with the west coast time, at times using remote communication technology in a timely manner
Customer Leadership:
With an understanding of the production cycle, be able to describe the production of premium quality fish from egg to plate that is aimed at exceeding customer satisfaction
Describe the model of 'responsible salmon for life'
Deliver a proactive level of service that builds trust to meet internal and external party needs with an attention to detail, quality of information and timelines met
Design communication tools and pathways that improves transparency and access to information
People Leadership:
Leading self with integrity in their interactions with First Nations peoples or any related party
Leading self by compassionately conducting all interactions with a balance needed to ensure quality relationships are built and maintained
Advocating for the communities and stakeholders to ensure their voice is heard, respected while ensuring Cermaq remains accessible and transparent
Ensure our shared work is material and meaningful
Lead using values-based leadership in their interactions with internal and external parties
Lead self to set an example in the use of our core values and leadership principles
Communicate with a high regard for confidentiality towards sensitive information
Leads self and others to put health and safety frequently above established safety standards
Opportunity Requirements:
Education, Experience and Skills
Required experience with community and government engagement
Prior communications experience demonstrating a high level of social intelligence in group settings
Conflict management and mediation skills
Excellent presentation, verbal and written communication skills
Proficient in Word, Excel, Outlook and PowerPoint
Self-motivated to meet timelines and goals with minimal supervision
Available for evening and weekend work for community engagement
Adaptability and flexibility including ability to manage deadline pressure, ambiguity and change
Ability to travel: Frequent travel required within Nova Scotia
Cermaq Canada is an equal opportunities employer who provides a workplace that is free of discrimination.
Cermaq Canada has a progressive view of reconciliation with Indigenous peoples. Although wholly committed to hire the best candidate available, we strongly encourage applications from Indigenous peoples for this role.
To apply, please email your resume to Cynthia McCutcheon at [email protected]. Please note that only those candidates who meet the criteria will be contacted.
Job ID
CM2057
City
Halifax, NS
Remuneration
Depends on Experience
Recruiter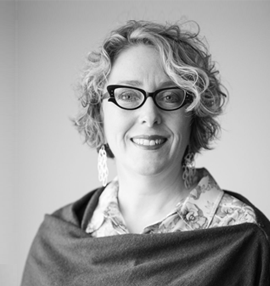 Categories:
Operations
Project Management
Management
Apply Online
If your qualifications are a match for this position please apply online for immediate consideration. Thank you for your application.
Position Applying For:
Sustainable Development Specialist