Technical Advisor- Amherst, NS
Are you looking for a new position to put your skills to work? My client is part of a national organization and partners with regional producers, governments and others in industry to expand the use of their products in construction markets.
They are looking for a Technical Advisor to coordinate and conduct activities to provide technical support, promotional service and host educational events. The mandate of this organization is to inform and educate architects, engineers, developers, regulators and various levels of government on the economic, environmental and performance benefits of using certain materials in construction.
Reporting to the Executive Director and Project Coordinator the incumbent will assist in executing the program deliverables including but not limited to:
Maintaining communication(s) with various professional associations to provide information on upcoming events and or meetings/presentations.
Facilitate linkage of designers with the product manufacturers by means of tours and/or presentations.
Provide ongoing technical support to architects, engineers, designers, developers etc.
Engage in "Future Practitioner" activities to develop relationships with influencers and stakeholders to assist in Education and research.
Assist with any and all communication efforts.
To be successful in this role you must have a bachelor's degree or post-secondary diploma related to engineering, forestry, construction or architecture. Experience in non-residential building design, costing or construction is a valuable asset as is project management experience. Most importantly we are looking for someone with a strong work ethic who has the ability to communicate effectively on all levels! This is a promotional and educational role. Your project management, presentation, public speaking, and marketing skills will be invaluable. Exceptional time management and organizational skills, strong verbal and written communication skills, along with excellent presentation skills are necessities for this position. Bilingualism would be considered an asset.
A generous compensation package will be determined based on the candidates' qualifications and experience. ALL CANDIDATES MUST RESIDE WITHIN COMMUTING DISTANCE TO AMHERST NS or be willing to relocate.
For additional details, please contact Erica MacDonald at Summit Search Group directly: [email protected] or call 902 405 8646. Please note that only those candidates who fulfill the requirements will receive a response. Thanks, Erica
Job ID
SM136
City
Remuneration
Depends on experience
Recruiter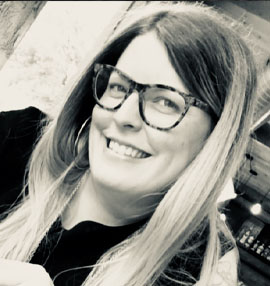 Apply Online
If your qualifications are a match for this position please apply online for immediate consideration. Thank you for your application.
Position:
Technical Advisor- Amherst, NS