Territory Manager – Industrial / Construction Industry
Our client is a very well respected and trusted supplier of construction materials. They are currently looking to bring on board a new sales representative to cover the Markham and surrounding area.
Position Scope:
The Sales Representative is responsible for the sales & marketing activity in their defined Customer Portfolio. The primary objective is to achieve sales targets to assigned segments through proactive prospecting via in-market presence, over the phone, internet and responding to customer inquiries. Through the business cycle, the SR develops Sales Action Plans aligned with the business' Commercial Plan. 
Responsibilities:
HEALTH & SAFETY
Ensures all aspects of the role are executed in a safe manner by adhering to all Health & Safety standards and policies when on company business and when on construction sites.

Ensures that vehicle is operated and maintained according to best practices and standards.

Promotes safe practices with customer base and with truck drivers.
RESULTS
Achieves defined targets for Sales Volume, Price, Accounts Receivable, quoting activity and action plan completion.

Accountable for defined customer segments with detailed budgets and understand customers' product and business requirements and translate the current and unmet needs of customers into sales opportunities.
STRATEGY
Assists in the formulation and development of sales & marketing strategies for the assigned customer portfolio. Translates those strategies into sales tools and action plans. Executes on action plans.
CUSTOMER MANAGEMENT
Identifies and understands current and unmet needs for existing and potential customers and converts into sales opportunities.

Understands, communicates and captures the value of products and services to the customer.

Establishes effective relationships with the customers; based on quality products, services and convenience.

Works with management to determine the volume, price, freight and other supply related details for existing and potential customers.

Documents customer interactions using the company's CRM system.
MARKET ACTIVITY
Proactively tracks and manages construction activity in the assigned geographic territory.

Understands existing product specifications, identifies and recommends opportunities. Identifies relevant issues that may affect product supply.

Adhering to Competition Law identifies sources of competitive supply in the assigned geographic territory. Understands and communicates the quality of products, services and resources employed by relevant competitors.
SALES FORECASTING
Tracks and interprets market indicators (i.e. construction starts, building permits, housing starts). Works with the Sales Coordinator to compile sales backlog & forecast data.

Provides an accurate, monthly, detailed forecast of material sales demand by source.
COMMUNICATION & COORDINATION
Coordinates closely with other product line personnel to share information on potential sales opportunities, promotes company products, and creates value for customers.

Documents and communicates customer complaints and works with the Customer Service team to ensure they are addressed in a timely and effective manner. Communicates when the company exceeds customer expectations.

Works closely with Customer Service, Logistics, Materials Performance, Sales, Operations and other internal personnel to promote an effective working environment.
SALES ADMINISTRATION
Generates "right-first-time" invoices through effective utilization of the quotation/billing system.

Administers a pro-active pricing process

Helps ASSRs identify root causes for Sales Order exceptions, and coordinates with those responsible to correct the origin of the error and/or adjusts the quote/project to allow the removal of Sales Order holds

Customer communications (i.e. Annual price letters, new customer welcome, holiday greetings, etc.)
AR, CREDIT & COLLECTIONS
Accountable for customer account AR Balances.

Working with the Credit Team, engages assigned accounts on collections & resolution of outstanding invoices.
Specific Accountabilities:
Sales volume, pricing and revenue for assigned segments

Collection of A/R balances on assigned segments

Entry of quotes in Sales Force

Documentation of Action Plans and Customer Visits in CRM System

Providing a monthly sales forecast

Follow-up on bid projects

Collection and administration of market intelligence for assigned segments

Resolution of Sales Order errors and invoice disputes
Required Skills and Knowledge:
Strong customer focus

Results oriented; disciplined and process oriented

Excellent people skills – able to develop effective working relationships internally & externally

Strong work ethic

Strong problem solving and analytical skills

Effective computer and systems skill
Education and Experience:
Post-secondary degree/diploma

Knowledge of the construction industry an asset

5+ Years work experience
Application Instructions: 
To apply, please send a resume to Shannon Terpstra at Terpstra@summitsearchgroup.com.
Job ID
City
Markham, ON
Remuneration
Recruiter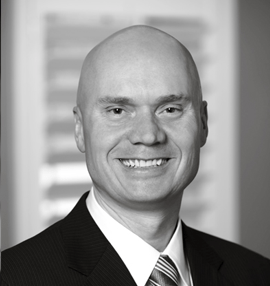 Categories:
Sales
Sales Management
Apply Online
If your qualifications are a match for this position please apply online for immediate consideration. Thank you for your application.
Position Applying For:
Territory Manager – Industrial / Construction Industry
*If you experience trouble submitting your resume' here, please email the recruiter directly, you can find the recruiter's email address next to photo of the recruiter above, or contact your our local office.