Vice President, Quality, Regulatory and Safety
Position Scope:
The VP, Quality, Regulatory and Safety (QRS) will oversee specific divisions within the organization to support internal clients and external companies in their product launch and post-launch activities for Canada and/or the United States. This role will focus on scientific support required by Regulation for the sale of drug, device, natural health products and biologic products in Canada and the United States, and needed post launch activities. The incumbent will strategically and operationally lead a team focused on Quality Assurance (QA) (GMP and Internal Services), Regulatory Affairs (RA) and Safety (PV) to optimize client's product launch and post-launch activities. The incumbent will work across the Enterprise to support the operations, marketing, and sale of Quality, Regulatory and Safety (QRS) services; and will focus on optimizing performance management practices to create a high performance culture and a cohesive team that is focused on delivering value. The incumbent will also be responsible for working collaboratively with other businesses including the Pharmacy/Distribution, Nursing and Clinics, Information Technology (IT), New Business Development (NBD) and Marketing teams to position the organization as a leader in the scientific support for product commercialization.
Responsibilities:
In addition to overseeing the strategic and operational activities of Quality, Regulatory and Safety (QSR), this person will:
Participate as a member of the senior management team; monitor and provide ongoing communication of divisional activity.
Oversee the identification of new opportunities and recommend initiatives to improve the overall client experience, in collaboration with internal operating divisions and in partnership with existing clients.
Build new business opportunities with current and existing clients based on their understanding of the opportunities in the market place, and will collaborate with NBD to pursue new clients, act as a point person and respond to new business requests in a timely fashion.
Participate in Overall Commercialization strategy and leading client relationships while building solutions to meet various pharmaceutical and biotechnology manufacturer product launch needs.
Oversee the budget to plan and execute departmental strategic and growth plans to achieve sustainable earnings and revenue growth and to support cost reduction initiatives
Lead all aspects of Quality, Regulatory, and Safety (QRS) services including:
Oversight of the GMP Quality team (supporting both Canadian and US Quality Assurance). This includes the maintenance of all product licences required in Canada, and related audits from Health Canada. It further includes the oversight of Quality Assurance activities to ensure that the organization's wholesale and 3PL processes meet Canadian and American Regulations, and Good Manufacturing Practices (GMP) as defined by the international community.
Oversight of Internal Quality Services team to ensure that Safety, Patient Support Programs, Nursing and Clinics and Pharmacy Services offered by the organization to meet federal and provincial regulatory standards.
The Internal Quality Services organization is responsible to establish a culture of continual improvement, to develop a strategic roadmap to acquire ISO certification, and to leverage the EQMS to innovate, automate and drive cost efficient QA services across products and services.
Oversight of the Regulatory Affairs team (supporting both Canadian and US Regulatory Affairs). Canadian Regulatory Affairs covers the registration of drugs, biologics, devices, natural health products and cell/tissue/organ technologies, and the management of these products post registration. US Regulatory Affairs covers the registration of drugs, biologics and devices, and the management of these products post registration.
Oversight of the Safety team (supporting the Patient Support Programs (PSPS) and providing full service PV programs). Full service PV programs include the management of all adverse event (AE) functions (both Individual Case Summary Reports (ICSRs) and Integrated AE Post-Approval Summary Update Reports (PSURs)), the development of Risk Management Plans (RMPs) and the management of the Medical Information call center.
Oversight of the New Business Development (NBD) for Quality, Regulatory, and Safety (QRS).
Responsible for Compliance and to provide leadership oversight to the entire enterprise: GMP, Programs, Pharmacovigilance, Nursing & Clinics, and Pharmacies as well as the supporting areas. This position is directly responsible to ensure audit readiness of the organization (including understanding all of the applicable requirements such as Health Canada) in order to host client, corporate and regulatory audits/inspections.
Collaborate with the Director of Commercialization to link NBD opportunities to other areas of the organization including 3PL. Also will collaborate with NBD, in addition to other departments/resources, to lead or participate in projects based on skills required to deliver these projects within scope. Will deliver value in terms of revenue optimization, process improvement and functional alignment.
Develop, implement, maintain and continually assess Quality, Regulatory and Safety (QRS) functions to meet external regulatory and customer requirements.
Provide leadership and collaboration on proposals, contracts and project cross-functional processes.
Support team to include: Senior Director of Pharmacovigilance and Medical Information, Senior Director of Regulatory Affairs, Director Regulatory Operations, Senior Director Quality Assurance.
Experience & Educational Requirements:
An engaging leader and executive experienced in the pharmaceutical, biological and consulting industries with a successful track record in Executive Management, Regulatory Affairs, Quality Assurance, Pharmacovigilance, Business Development and Licensing.
A unique skill set that bridges medical sciences and business leading to successful corporate growth.
Experience with leading a start up in Canada preferred; experience in US would be advantageous.
A minimum of 15 years related and progressively responsible experience in consultative selling for high-end products in life sciences, launch planning and strategic commercial planning in the specialty pharmaceutical marketplace. Requires broad training in fields such as Business Administration, Marketing, Life Sciences or related field.
Application Instructions: 
To apply, please send a resume to Grainne Walsh at [email protected]
Summit Search Group is a fair and equitable search firm. We welcome and encourage applications from people with disabilities. Accommodations are available on request for candidates taking part in all aspects of the recruitment and selection process.
Job ID
GW1217
City
Oakville, ON
Remuneration
Competitive compensation package + benefits
Recruiter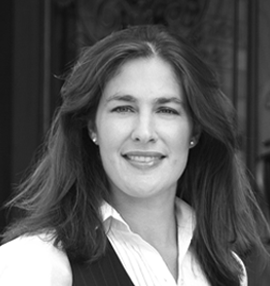 Apply Online
If your qualifications are a match for this position please apply online for immediate consideration. Thank you for your application.
Position:
Vice President, Quality, Regulatory and Safety