VP, Human Resources, Quebec Region
About Our Client:  Our client is a global leader in the food service industry.
Position Scope:
The Vice President, Human Resources – Quebec Region is an HR Leadership role responsible for executing corporate objectives for human resources, labour & employee relations, talent acquisition, talent management, and total rewards across the Quebec Region. The Quebec Region is comprised of multiple locations spanning the province of Quebec. The VP, Human Resources will foster and lead a high-performance HR team in support of corporate and regional business objectives. This includes ensuring the day-to-day people activities are aligned with the corporate strategy as well as the priorities of the Quebec Region business objectives, while providing effective Human Resources services to support the attraction, growth, development, retention, and motivation of all associates within the Region. This position monitors employment and industry legislative/regulatory trends, and acts as a business partner to management to deliver on business objectives.
Responsibilities: 
Align with the corporate and global Human Resources function, and partner with Regional President and Regional Leadership Team to successfully execute Corporate HR Roadmap and priorities
Be a strategic business partner by providing quality advice and guidance to the Regional President and Leadership team in all areas of Human Resources and Labour Relations
Lead a team of HR professionals, including coaching, performance review and salary administration
Oversee all matters of labour relations and employee relations
Function as lead negotiator at collective bargaining agreement renewals – to include all mandate and operations preparations in support of the CBA renewal process
Partner with Functional HR Leader and in-house counsel on all legal matters within the Region
Ensure consistent execution of standardized HR systems, policies, and procedures ensuring consistent execution across the Region
Participate, lead, and support the development of effective employee relations programs and practices to drive healthy retention and positive associate relations
Maintains awareness of potential, pending, and current legislation that may impact operational standards, programs, and initiatives
Analyze trends and conduct root cause analysis to support continuous improvement efforts or remedy identified defects impacting outcomes
Work with MOL, Federal, and Provincial officials to resolve any compliance or practice violations
Monitor and communicate regulatory changes to the organization; recommending changes to ensure compliance and provide technical support when needed
Oversee all aspects of recruitment, on-boarding, administration, safety, compliance, training, disability management and any area pertaining to employees
Act as a change champion, executing successful change strategy at all levels of the organization
Facilitate establishment of clear performance goals
Building and maintaining strong relationships across all levels of the organization with both internal and external customers
Model organizational values and competencies
Required Skills and Knowledge:
Excellent coaching, leadership and team building skills; able to influence decision makers; highly effective inter-personal communication skills, both verbal and written
Proven track record in executing business objectives; actively drives performance, solve problems and barriers to execution, and delivers projects through to on-time completion
Excellent interpersonal skills; ability to interact effectively with all levels of management, supervisors and employees
Able to foster and develop high performance teams
Expert in Labour Relations, with a proven record of results, having at least 5 years of experience across all aspects of grievance management, conflict resolution, arbitrations, and experience in leading the collective bargaining process
Strategic thinking, excellent analytical skills, and possesses extensive knowledge in structured approaches to problem solving, i.e. six sigma, continuous improvement
The ability to drive positive associate relations and implement programs designed to effectively change behavior and enable engagement
Effective use of time and resources to accomplish overall initiatives and program goals
The ability to analyze and independently solve a variety of difficult situations and problems.
Works well in a fast paced, change oriented team setting
Displays understanding of, sensitivity to, and respect for diversity in the work environment
Adapts well to and initiates change in the organization
The ability to multi-task; have a keen sense of urgency; be a solutions-based thinker; work independently and be team focused
Excellent organizational skills, as well as strong attention to attention to detail
Must be business savvy, have a high degree of professionalism and be accepted as a trusted business partner
Skilled in the use of a variety of PC software, including all Microsoft products
Education and Experience: 
This position requires a Bachelor's Degree with major course work in Human Resources, Industrial Relations, Organizational Management or a closely related field. An HR designation or related professional certifications preferred. CPHR Designation (or equivalent).
Expert knowledge of principles and practices of human behaviour, labour relations, employment standards and regulations are expected.
Bilingual: French and English
Minimum of eight (8) years progressive HR experience, with at least five (5) years as a core member of a senior leadership team
Multi-site, regional responsibility
Expert HR Generalist knowledge of applicable ESA, Human Rights, and MOL regulatory requirements
University degree/diploma in Human Resources or related field
Well-developed communication skills both verbal and written
Ability to deal with confidential information with a high degree of diplomacy
Must have a clear understanding of Quebec Employment Law
Application Instructions: To apply, please send a resume to Allison Dwyer at Dwyer@summitsearchgroup.com
Summit Search Group is a fair and equitable search firm. We welcome and encourage applications from people with disabilities. Accommodations are available on request for candidates taking part in all aspects of the recruitment and selection process.
Job ID
City
Montreal, QC
Remuneration
Recruiter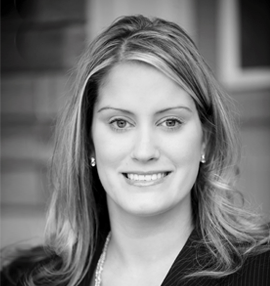 Categories:
Human Resources
Apply Online
If your qualifications are a match for this position please apply online for immediate consideration. Thank you for your application.
Position Applying For:
VP, Human Resources, Quebec Region
*If you experience trouble submitting your resume' here, please email the recruiter directly, you can find the recruiter's email address next to photo of the recruiter above, or contact your our local office.