Digital Marketing Coordinator – Chilliwack
Digital Marketing Coordinator – Chilliwack
Position: Full Time
Location: Head Office in Chilliwack, BC
Compensation: $45,000 – $50,000 (Depending on experience) + 10% Bonus + Benefits
Our client is a premium pet food company and the people who work there are fun, outgoing, active, and love pets even if some don't have them. They are currently seeking a website-focused Digital Marketing Coordinator to join their growing team!
The Digital Marketing Coordinator will work closely with website development partners, support agencies, the Digital Marketing Manager and the entire Marketing team to ensure deadlines are consistently achieved.
Qualifications:
Post-secondary degree/diploma in Marketing, Communications, or Advertising
2+ years of Marketing experience in Digital Marketing and/or Social Media
The ideal candidate will have: 
Excellent organizational, analytical and problem-solving skills
Strong project management skills (likes to manage multiple tasks at once – in a fast-paced environment)
Great attention to detail
HTML Coding Experience; an asset
Fluency in a second language (Spanish or French is preferred); an asset
Copywriting and editorial experience; an asset
Responsibilities:
Website Management
Provide digital marketing support to internal teams, and global distributor partners
Oversee website development projects with agency partners, from briefing to completion – including new product additions, landing page development, copy updates, micro-sites and campaigns support
Work with agency partners to provide regular maintenance and oversight to all North American and international websites
Organize and manage website copy decks for all North American and International sites and ensure all technical and product-level changes are executed across the appropriate websites
Project lead for the development of new international market websites, managing translation requirements, coordinating 3rd party agencies and leading comprehensive QA website testing
Implementation of SEO strategy within each website to ensure strong search presence for digital executions
Curation and editing of blog content from internal and external writers
Oversee and monitor the digital brand standards across all channels to ensure a consistent brand presence
Creative Support
Use HTML coding experience to assist in the development of email assets and website assets
Copy editing and providing creative writing support to the content strategy
Assist in the content strategy execution across websites and social media
Assist in the sourcing of Paid Media campaign assets
General Marketing Support
Provides reports and analysis on specific digital executions for marketing team members as required
Social media support and coverage on an as needed basis
Other duties as requested within the same level and scope
Technical Fluency:
Proficient in MS Office and Adobe Suite (Photoshop, Illustrator, Acrobat, InDesign etc.)
Strong working knowledge of WordPress/Drupal or equivalent CMS platform
1-2 years coding experience working with HTML, Java, CSS or equivalent
Proven experience with Google Analytics to pull reports, analyze data and setup custom reporting as required; certification in Google Analytics or Google AdWords is considered an asset
Knowledge and experience using Mailchimp or similar email marketing tool
Experience with managing marketing automation tools
To apply, please email your resume to Wynne To at [email protected]. Please note that only those candidates who meet the criteria will be contacted.
Job ID
WT151
City
Chilliwack, BC
Remuneration
$45,000 – $50,000 (Depending on experience) + 10% Bonus + Benefits
Recruiter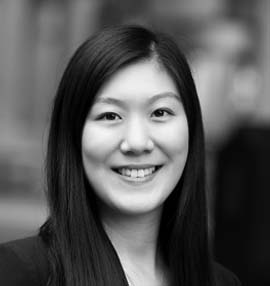 Categories:
Marketing
Project Management
New Graduate
Other
Administrative
Apply Online
If your qualifications are a match for this position please apply online for immediate consideration. Thank you for your application.
Position Applying For:
Digital Marketing Coordinator – Chilliwack