Freshwater Hatchery Manager – Port Alberni
Cermaq Canada

Freshwater Hatchery Manager – Port Alberni, British Columbia, Canada

Cermaq Canada Head Office:
#203-919 Island Highway, Campbell River, BC, Canada V9W 2C2 

We are excited to partner with our client, Cermaq Canada, to assist them in filling the role of Freshwater Hatchery Manager based out of Port Alberni. It will be responsible for the Boot Lagoon Hatchery on Great Central Lake.
The Role
As the Hatchery Manager, you will provide leadership, overall management and direction to all aspects of a freshwater production and facility operations from smolt production to transport to meet the strategic mandates of the department. Priority will be given to individuals with salmon stock experience.
Position: Full-time
Location: Port Alberni, British Columbia, Canada
Travel Requirements: Frequent regional travel required, some national and rare international
Number of direct reports: Up to 12
Language Requirement: English
Remuneration
Cermaq Canada offers a competitive salary and a corporate bonus.
Base salary $75,000 – $85,000 (Depending on experience)
Annual bonus (Up to 15%)
Company standard benefits plan, subject to change
Matching RRSP plan
Partial relocation coverage
Responsibilities
Customer Leadership
With an awareness of the production cycle, be able to understand the importance of the production of premium quality fish from egg to plate to exceed customer satisfaction throughout the value chain
Lead the department through decisions that could impact service levels at a regional level yet are beneficial to the company wide operations
Align the department's output to the best practice management of sea sites done through optimal smolt size, quality and timing of delivery
Direct the certification of production for continual improvement processes that provide Cermaq with world class certifications
To describe the model of 'Responsible Salmon for Life'
Operational Leadership
Provides leadership and direction to the hatchery team from egg take to smolt transport off-site to ensure that production remains on budget and within targets
Direct the implementation and monitoring of the Cermaq Canada Management System that keeps to the corporate commitments
Adjust hatchery production schedule as needed due to changing conditions in the fresh water or salt water production area
Advises the Fresh Water Director on hatchery production progress and issues formally and informally on a regular basis that reflects accurate and current information including risk assessments
Implements actions and programs at the hatchery that improve the health of the salmon through its fresh water cycle in order to maximize survival and performance in the saltwater phase
Collaborates with the Fish Health department to ensure an on-going monitoring and preventative approach to fish health that meets or exceeds regulatory compliance
Direct accountability for all operational aspects of their site including but not limited to such items as site order and cleanliness, reporting requirements and maintaining equipment in optimal condition
Collaborates with the Fresh Water Operations Manager to ensure an on-going monitoring and preventative maintenance of the plant and systems that meets or exceeds regulatory compliance
Coordinates with the Broodstock and Transport Manager to ensure the effective movement of broodstock, eggs and smolts
Contributes to the overall success of Cermaq Canada by active participation and input in the Freshwater Management Team
Lead the onsite activities of the Fish Health Technician when their time permits- to the competency level of a Fresh Water Technician 1
Sustainability Leadership
Direct the implementation and monitoring of the Cermaq Canada Management System that keeps to the corporate commitments
Monitor engagement and participation as needed to ensure quality First Nations partnerships
People Leadership
Promotes compliance to all safety procedures to ensure the health and well-being of all persons in accordance with Leadership Principle #1
Collaborates with Management globally and locally with a focus on customer service that keeps to the corporate commitments
Leads the department being mindful of the core values and leadership principles that guide all employees at Cermaq for example;
Leads the operations departments to ensure collaborative and efficient teamwork both internally and with other departments
Encourages the development of all direct reports to their maximum potential to ensure efficiency and engagement
Promotes a positive workplace that treats all persons with respect and dignity devoid of discrimination, bullying and harassment
Promotes the morale of all employees in the departments to keep engagement high and reduce turnover
Resolves complex problems that may require cross divisional support in such a manner that organizational goals and efficiency are maintained
In collaboration with Human Resources, makes recommendations and decisions concerning discipline for department employees that are fair and equitable
Establishes performance standards for all direct reports then evaluates and monitors progress in order to maximize the effectiveness of the department
Job Requirements
Education, Experience and Skills
University or College Degree in biological science or related field
Management courses or degree
Minimum of 4 years' experience in a site management role in the aquaculture industry

Salmon experience is required

Proven success managing freshwater aquaculture production
Prior experience working with strategic budget & production goals
Proven interpersonal and communications skills
Capable of boat, car and plane travel
Cermaq Canada is an equal opportunities employer who provides a workplace that is free of discrimination.
Cermaq Canada has a progressive view of reconciliation with Indigenous peoples. Although wholly committed to hire the best candidate available, we strongly encourage applications from Indigenous peoples for this role.
International applications will be considered but applicants must have a strong written and verbal grasp on the English language to be considered.
To apply, please email your resume to Wynne To at [email protected]. Please note that only those candidates who meet the criteria will be contacted.
Job ID
WT141
City
Vancouver Island, BC
Remuneration
Base $75,000 – $85,000 (Depending on experience) + Bonus (Up to 15%) + Benefits
Recruiter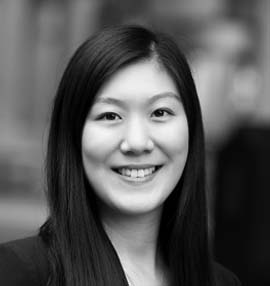 Categories:
Operations
Management
Other
Apply Online
If your qualifications are a match for this position please apply online for immediate consideration. Thank you for your application.
Position Applying For:
Freshwater Hatchery Manager – Port Alberni