Operations Manager – Transportation/Logistics
Operations Manager
My client is a fast-growing and dynamic company with over 9,000 employees across North America. They are looking for a seasoned and motivated Operations Manager to support their growing company.
If you come from a transportation/logistics background and have experience sending out large fleets of trucks… I'd love to hear from you.
The Operations Manager will lead a team of supervisors, dispatchers, and drivers. It is a full cycle management position with P&L responsibilities, with 3 direct reports, 2 indirect, 70 trucks, and 120+ drivers and employees.
What They Offer:
A healthy and safe workplace culture
Continuous growth and opportunity for career advancement
A competitive RRSP/DPSP program (after 1 year of employment), helping you plan for financial success down the road
Modern and well-maintained equipment
Comprehensive benefits package for you and your family
The Role:
The Operations Manager will oversee all daily operations of commercial routes. To ensure all employees are performing to the company policies and procedures and the appropriate laws that govern them. Oversee and provide leadership to all employees with the ability to communicate to them on a daily basis. Develop and review routes and budgets to company standards. Direct all supervisors and employees as needed.
Job Description:
Manage and provide leadership for all supervisors and direct reporting employees
Manage and attend all Health and Safety meetings and train employees on any safety issues
Oversee the commercial collections for accuracy and profitability and direct dispatch if necessary
Prepare the daily schedule of operations on a weekly, monthly and yearly basis
Manage customer complaints and concerns
Develop budgets for upcoming year and review monthly to ensure company is on track for yearly goals
Manage any HR concerns with staff on Hiring, discipline, vacations and WSIB
Assist in forming business plans for tenders and other new business ventures
Attend meetings as required
Develop new company policies and provide training as needed
Oversee that all employees are adhering to company policies and procedures
Oversee building and grounds maintenance for Operations
Other duties as directed or required
Compliance with all regulatory requirements
To apply, please email your resume to Wynne To at [email protected]
Job ID
WT155
City
Vancouver, BC
Remuneration
Base $85,000 – $95,000 (Depending on experience) + Bonus (Up to 15%) + Benefits
Recruiter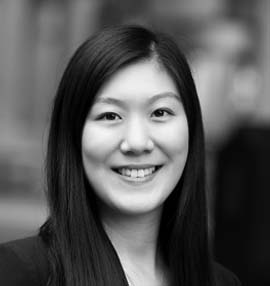 Apply Online
If your qualifications are a match for this position please apply online for immediate consideration. Thank you for your application.
Position:
Operations Manager – Transportation/Logistics