Regulatory & Compliance Coordinator
Regulatory & Compliance Coordinator
Position: Full Time
Location: Based at their Head Office in Chilliwack, BC
Compensation: $43,000 – $48,000 (Depending on experience) + Bonus + Benefits
Our client is a rapidly growing, premium pet food company and the people who work there are fun, outgoing, active, and love pets even if some don't have them. They are seeking a Regulatory & Compliance Coordinator.
The Regulatory & Compliance Coordinator is responsible for coordinating and executing required regulatory processes to support our client's operational and business needs. This includes ensuring compliance and optimization of business system procedures relating to the regulatory requirements that affect our client and its global business.
Summit Search Group has recruited for this company for many years and whoever gets this role will be ecstatic about their new career and direction. This is going to be a great role for the right person!
Responsibilities
Execute regular and routine reviews of regulatory standards pertinent to marketed products and recommendation / driving updates to current products as applicable.

These requirements include but are not limited to AAFCO, CFIA, USDA, GRAS, US State regulations, GRAS, MSC, US Fish and Wildlife Regulations, and export country import regulations and product registration requirements.

Review and approve promotional, advertising and labeling material for products to ensure compliance with all pertinent regulations.
Assure all regulatory and product registration submissions, licenses, and documents are properly created, complete, and submitted in a timely manner
Develop and maintain communication lines with the regulatory bodies that may affect the business, assuring timely awareness of regulatory requirements, deadlines, and changes
Determine requirements for import for new countries/regions.
Support documentation management, develop or improve systems as required to assure compliance or improve the efficiency and usefulness of the document control process.
Ensure that applicable staff is aware of changes in regulations, rulings, or directives that apply to the business.
Lead or support continuous improvement initiatives with regards to regulatory compliance systems or processes that directly impact the regulatory status of the company.
Qualifications
University Degree and/or an equivalent combination of education and experience (Food/Nutritional Science, an asset)
1-2+ years regulatory experience with regard to export of a marketed food product.
Compliance experience preferably with ISO 9000 business management systems or similar.
Proven ability to work effectively within a team environment while satisfying individual responsibilities and objectives
Proven ability to work independently to meet rigorous deadlines without a rigidly defined process in place
Computer literate including MS Office (i.e. Word, Excel, PowerPoint) SharePoint, Acrobat, etc.
To apply, please email your resume to Wynne To at wynne.to@summitsearchgroup.com. Please note that only those candidates who meet the criteria will be contacted.
Job ID
WT149
City
Chilliwack, BC
Remuneration
$43,000 – $48,000 (Depending on experience) + Bonus + Benefits
Recruiter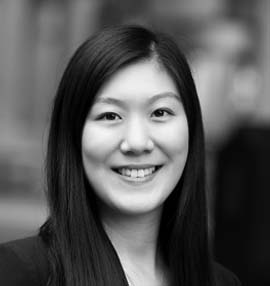 Categories:
Operations
Technician and Technologist
Other
Administrative
Apply Online
If your qualifications are a match for this position please apply online for immediate consideration. Thank you for your application.
Position Applying For:
Regulatory & Compliance Coordinator