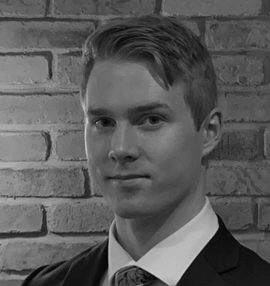 John is an ambitious, driven and professional individual who is continuously looking for opportunities to learn and grow. Prior to joining Summit Search Group, John graduated with a bachelor's degree in business administration from Wilfrid Laurier University. Throughout his time in University, John participated in many extracurriculars as he was involved with many different sports and had various volunteer and student club experiences. John was also an honors graduate and received several academic scholarships along the way as the result of a strong work ethic. 
Along with his education, John has also been fortunate enough to gain experience with fortune 500 companies, the Government and a Human resource consulting firm. These experiences provided John with significant insight on his abilities to build valuable, collaborative and trusting relationships.
John's degree and work experiences have contributed to creating a wide breadth of business knowledge as he has learned about many different roles, functions, and industries. This enables him to quickly grasp company needs and candidate potential. John is dedicated to building on his knowledge and experience as he looks to continuously develop mutually beneficial relationships with all his partners in business.