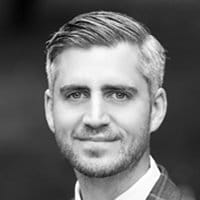 Sam Lawson
Senior Search Consultant
Sam has a passion for fast growing businesses. He is eager to speak with decision makers about improving productivity. He adds value by offering: intelligent org chart planning, creative employer branding ideas and by implementing smart human capital recruitment strategies.
Sam is also driven by a desire to support motivated individuals to build their careers.
Sustaining this enthusiasm is a deep understanding of the search process and hands-on experience as a successful professional. With up-to- date market intelligence, Sam delivers powerful insights to candidates and clients, giving both a competitive edge in this ever-changing job market.
Historically, 90% of Sam's clients repeatedly partner with him. Sam thinks like an entrepreneur, grasps their business objectives and executes appropriate recruitment strategies. Sam has established himself as an expert in the industry by presenting only the most fitting and high caliber people to his clients, resulting in the formation of stronger teams.
Sam also has a proven track record working with top talent – over 80% of candidates are referred within his network. Job seekers grow to trust Sam, because he asks calculated questions and presents opportunities that will benefit career growth objectives, match a strong culture fit and deliver a heightened compensation package.
The result of Sam's thorough and perceptive recruitment process: winning teams and flourishing careers.
In his personal time, Sam enjoys traveling to the family cabin, is an avid cyclist and swimmer, and the proud father of two sons.