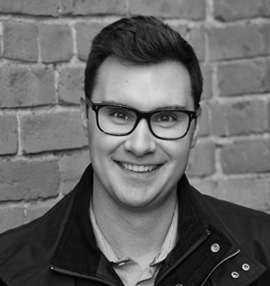 Sebastian Pavlovec, MBA
Director, Recruitment
Leveraging a successful track record in both Recruitment (agency) & Business Development within the management consulting industry, Sebastian is able to quickly grasp a company's needs, challenges and sales systems and provide recruitment solutions that consistently exceed expectations. Sebastian is a proven and "make-it-happen" sales leader with a diverse yet inter-connected professional background.
Sebastian has a track record of success in which he excels in connecting high-performing Sales and Marketing professionals with exceptional companies. With a focus squarely on adding value and achieving results he is adept at 'sniffing out the stars' and 'smoking out the pretenders.'
Prior to embarking on career in business, Sebastian served as a commercial & corporate pilot. In this role, he had the opportunity to rub shoulders and develop relationships with many top business leaders. One of those leaders played a pivotal role in re-shaping his career trajectory by encouraging him to apply his focus, goal-orientation, and sharp mind to the business world. Sebastian embarked on his MBA and never looked back.