Summit Search Group Expands Calgary Team; Meet David Sherjan
---
CALGARY, Nov. 14, 2018 – Canadian professional recruitment firm Summit Search Group announced this week that David Sherjan, a veteran recruitment consultant, has been appointed Senior Recruitment Consultant in the Calgary office.  As a Senior Recruitment Consultant, Sherjan will specialize in senior level searches in sales and management.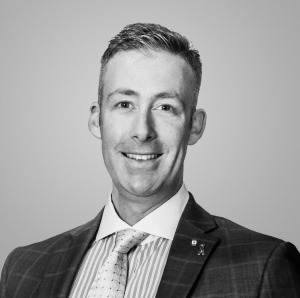 "Summit Search Group is excited to introduce David Sherjan. With over 17 years of experience in recruitment, David brings with him a strong mix of professionalism, enthusiasm and determination and we are looking forward to working with him as our newest team member." said Bruce Broctor, Managing Partner of Summit Search Group in Calgary.
'I have come to believe that the greatest gap in the world is between knowing and doing." Said Sherjan. "I feel empowered to be doing what needs to be done to take Summit Search Group to the next level. Now is the time. Summit is the place. And WE are the people."
Most recently, David worked in the recruiting and staffing industry throughout Calgary. David is a graduate of Kingston University London and immigrated to Canada from the UK in 2012 working in both production and leadership roles.
About Summit Search Group
Over the last decade, Summit Search Group has established a well-earned reputation for providing top level professional and executive recruitment services across Canada.
With over 30 recruitment consultants across Canada, Summit Search Group offers a highly specialized recruitment methodology, Summit Search Group sources high calibre talent for senior or other highly sought out positions.  Summit Search Group is one of the leading recruitment firms in Canada.